We are happy to present the most valued articles from our countributors here on Museboat Live channel. Take an advantage of the opportunity to contribute to our movement, too. Submit guest post, vlog, podcast or just event or news.
---
HEADLINES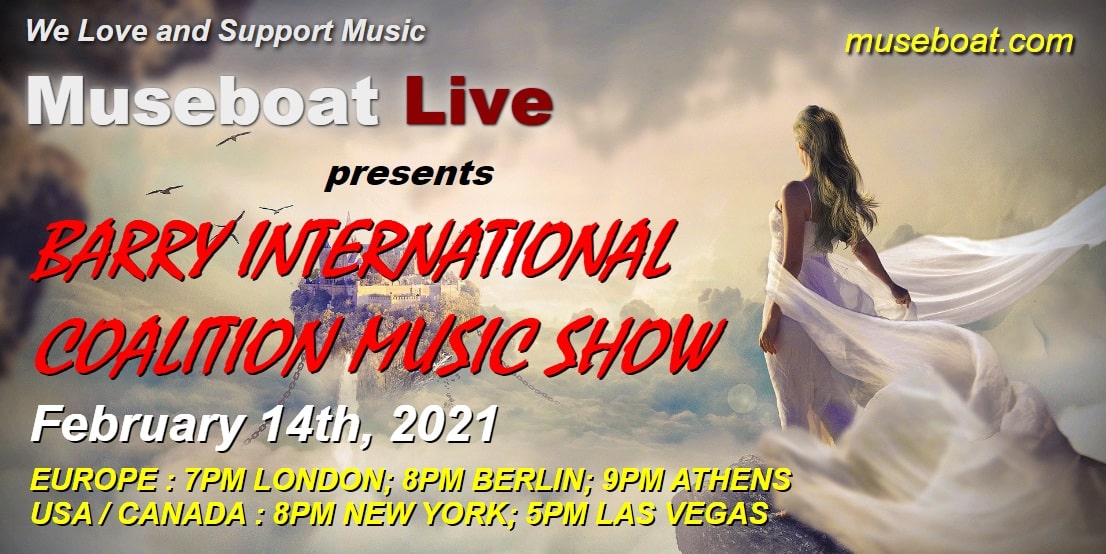 Museboat Live channel presents new special event Coalition Music show on Sunday, February 14th, 2020 at 8pm in London, 9pm in Berlin, 9pm in Athens, 8pm in New York, 5pm in Las Vegas, 10pm in Rio de Janeiro and 12am Sydney time.

Produced by BARRY INTERNATIONAL COALITION is a Squad of international bands from diverse backgrounds and different genres, whose mission is to offer...

Find more at the Show Page .
---
Categories
Recent Posts
Bet your vlog to Museboat TVV channel.
Create your own or promote existing podcast on Museboat.