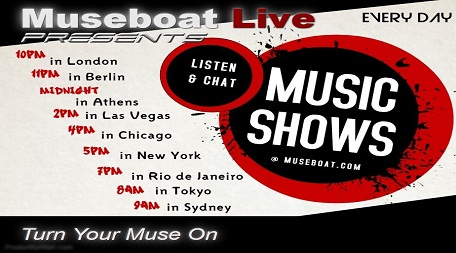 Listen to the best music in Museboat Live Listen & Chat music shows every day. Find new friends in the chatroom 24/7. Share and explore the world of fantastic music and amazing brands supporting artists.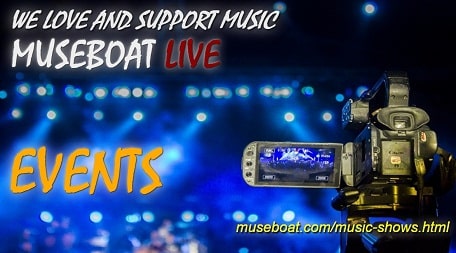 As in 2020, this year we are also preparing a number of new events for you. Based on the huge feedback we received in connection with our new Museboat Musies Award competition, we decided not only to continue this competition but also expand it to the SUMMER PART.
---
All music shows in April / May 2021 are brought to you by:





Sometimes Julie



Sometimes Julie, one of San Diego's most engaging and original rock bands, emerged from a chance collaboration between singer-songwriters Monica Sorenson and Rick Walker in 2012. Walker, former guitarist for Chicago's Greeley, is a multi-instrumentalist who reveals his rock and roll genius as he defines Sometimes Julie's unique sound.

Sorenson paints the pictures, finds the words, tells the stories, and delivers the melodies with her powerful vocals. Walker is the theory, the rhythm, the science, the skill, and Sorenson is the front woman who is all heart and art.

The duo's first collaboration gave birth to their award-winning 2014 debut CD, HEAD FIRST, the title track of which generated substantial buzz, getting spins on both terrestrial and internet radio, and won an Akademia Music Award for best Americana music video. As implied, this album is all about being impulsive, taking risks, and doing what you love.




Become honourable donor



All music shows on Museboat Live are produced by vollunteers and exist because of the support of the public.

We thank you for giving a little back with a one-time donation to continue wonderful music and free promotion programming that is refreshing, engaging, and helps expand perspectives. Any level of support is welcome and will be put to good use.

DONATE ANY SHOW
---
Music Shows
Meet new Artists, Listeners and Brand Representatives in the Chatroom.
This is the easiest way how to get new LIKES, COMMENTS and SHARES from people around the world.


---
---
TJ´s Muse Bridge Show
Category: Music & more
Hosted by: TaunJua aka TJ





&nbsp &nbsp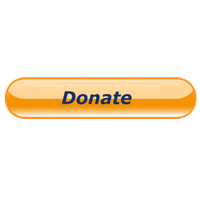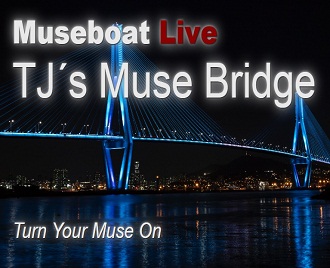 TJ´s Muse Bridge is introducing new artists and new songs to the Museboat Live family. Enjoy opportunity to meet new artists and fans in the chatroom and exchange your favours to each others in this show.
In person.

GO TO SHOW PAGE
Song On Demand Show
Category: Music
Hosted by: Radio Show Host(s) / DJ(s)





&nbsp &nbsp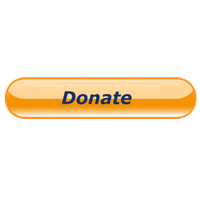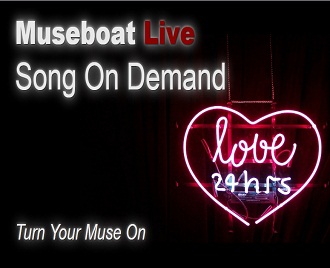 This show belongs to listener´s choice on Museboat Live.
You can request your favourite song anytime and as many times as you like and we will place it to our broadcasting. All requests we receive are used to help us make decision to nominate new songs to our Top 25 Chart and overall programming.

GO TO SHOW PAGE
Top 25 Chart Show
Category: Music Chart
Hosted by: TaunJua aka TJ





&nbsp &nbsp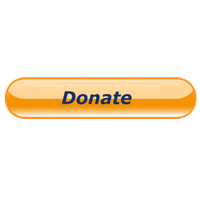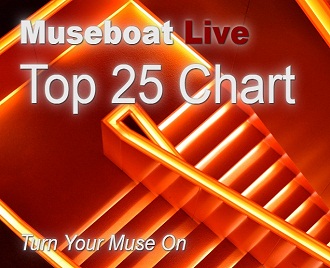 Join Top 25 Chart show to support artists in top 100 countdown. You can vote for your favourite artist every day and as many times as you like. Hosted by TaunJua aka TJ from Las Vegas brings you the most popular songs on Museboat Live.

GO TO SHOW PAGE
24/7 Stars Show
Category: Music
Hosted by: Various Radio Show Host(s) / DJ(s)





&nbsp &nbsp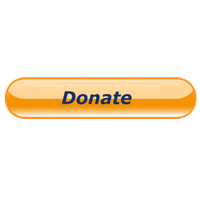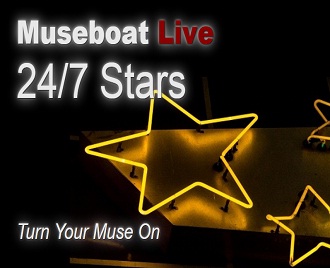 Show dedicated to all Featured Artists on Museboat Live. Know the artists who are more interested in our movement than others. The most valued artists on Museboat on air for 24 hours.

GO TO SHOW PAGE
MuseboatCast Spotlight Show
Category: Various show categories
Hosted by: Various Radio Show Host(s) / DJ(s)





&nbsp &nbsp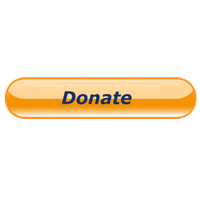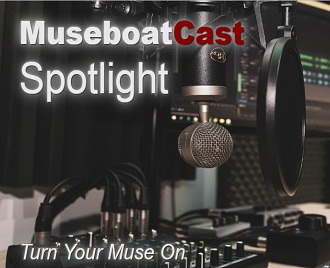 Listen to the best podcast shows on Museboat Live with an option to listen again and again. MuseboatCast converts podcast into real live show with airplay slot in the most lucrative time. Support all these truly fantastic podcasts by sending your feedback, or even by taking over the executive producer title for the entire podcast show.

GO TO SHOW PAGE
Eye On Jamz Show
Category: Music
Hosted by: Tim Board





&nbsp &nbsp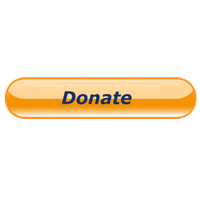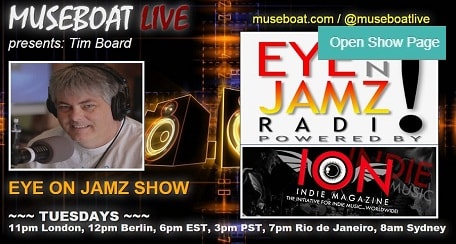 Eye on Jamz brings you the hottest indie music from around the world and from a wide variety of genres. Musicians you are not hearing on commerial radio but should be. We not only bring you the music, we bring the musicians via interviews on the program. If you want to be ahead of the curve and hear great indie music

GO TO SHOW PAGE
Miguel K Radio and Spotify Tour
Category: Music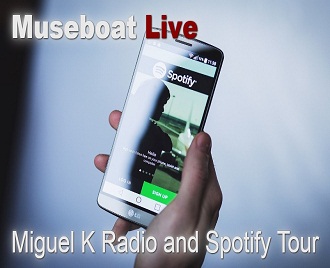 The Miguel K. Radio and Spotify tour on Museboat Live at http://museboat.com is hosting the Unsigned Talent Tour presented by Miguel K, playing all music genres from all over the world.

OPEN SHOW PAGE
Up In The Alley Show
Category: Music
Hosted by: Alison Cowie




&nbsp &nbsp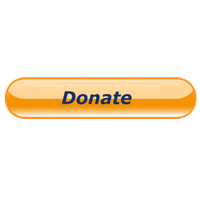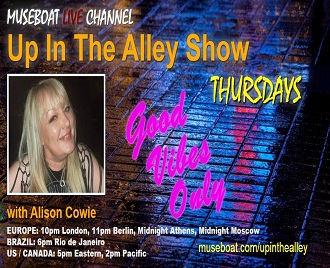 Take a walk with Alison Cowie up the alley and immerse in the music that should be heard. Open your mind to vibrant new sounds, amazing voices and epic performances by artists from around the world. She will guide you to the realms of an unknown musical adventure.

GO TO SHOW PAGE
New York Harbor Jam Show
Category: Music
Hosted by: Angela Terace Trippe





&nbsp &nbsp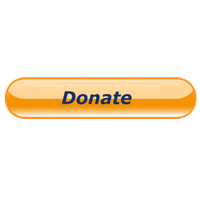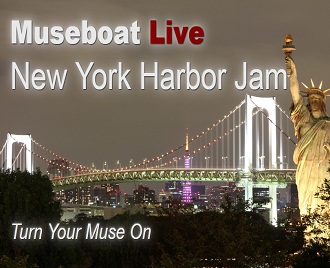 Drop your anchor at the New York Harbor Jam where the greatest music on the planet docks! Discovering and delivering the best multi-genre music you wish you were listening to. Hosted by Angela Terace Trippe from New York brings you fantastic music on Museboat Live.


Indie A - Music Talent Show
Category: Music Contest
Hosted by: TaunJua AKA TJ




&nbsp &nbsp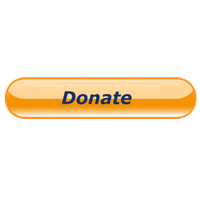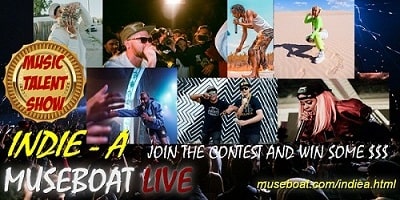 Indie A is the Music Talent Contest for independent artists with the possibility of winning the Main Prize in Ca$h. Artists have a great opportunity to show their talent and fight for top positions in the brand new competition on Museboat Live Channel.

GO TO SHOW PAGE