MAREK STARX - All In My Dream, ft. CUEBITZE &nbsp&nbsp

ANDY SHEARER -Steely Blue &nbsp&nbsp

AOEDE - I Lost, You Win &nbsp&nbsp

RUSS VAN NATTA - Memories &nbsp&nbsp

STEVE ANDREWS - Butterfly In My Beard &nbsp&nbsp

DA BOI DERINHO - Some Kinda Success &nbsp&nbsp

RENSSY RIOS - Dead wood &nbsp&nbsp

BRASS MONKEY - Breadline &nbsp&nbsp

JOE POPS BREDOW - Don't Gimme That Sass &nbsp&nbsp

THE OOHZ - Molly Moan &nbsp&nbsp

THE SPLITZ - Groovy Vibe &nbsp&nbsp

INTERSTITIUM - Gypsy Dancer &nbsp&nbsp

THE DARREN HOLAND PROJECT - Real Luv &nbsp&nbsp

CENSUS OF HALLUCINATIONS - Love Reaction &nbsp&nbsp

RAVENHEART - Wannabe Playboy &nbsp&nbsp

SOMETIMES JULIE - She Can't Kiss You &nbsp&nbsp

CHRIS MARAGOTH - The Veil &nbsp&nbsp

ELEMENTO ZERO - Andando No Caos &nbsp&nbsp

RICARDO MARGADONA & REBECCA RISS - Echoes of Yesterday &nbsp&nbsp

PROJECT ALICE - All In My Mind, ft. Derek Evans &nbsp&nbsp



INTERVIEW




INTERSTITIUM &nbsp&nbsp


---
Exclusive Music Player
In addition to the main broadcasting you can choose one of six separate music channels and listen to stylish music without any limitations. Create your own music playlist with a few clicks and listen for hours without interrupting.


ALTERNATIVE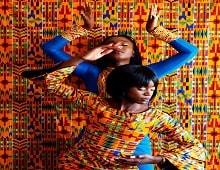 Alternative / Britpunk / Grunge / Punk / Goth / New Wave / Art Punk / Folk Punk / Lo-fi / Crust Punk / Steampunk
---
Help us support independent artists
around the world.
This channel exists because of the support of the public. We thank you for giving a little back with a one-time donation to continue wonderful music and free promotion programming that is refreshing, engaging, and helps expand perspectives. Any level of support is welcome and will be put to good use.
&nbsp DONATE

If you are interested in granting a deduction from the donated financial amount or you can get a substantial financial gift in favor of Museboat, join our mission as a Donor Agent first. Then proceed to the ONE-TIME DONATION.

The information provided in our forms serves solely to verify your name and the amount of your generous contribution in our donation system. After confirming your gift by clicking "Donate" button you will be redirected to a secure PayPal page to execute a payment. A gift receipt confirmation will be sent to your email as soon as we receive your donation.

No newsletter will be associated with your email address. To use different payment method than PayPal, please, let us know. If you want to publish your name or business name, fill in as many form fields as possible so that we can thank you publicly. Every contribution like yours allows Museboat Interactive to fulfill its mission.

Thank you a million for your generous gift.&nbsp &nbsp Close
---
Artist of the week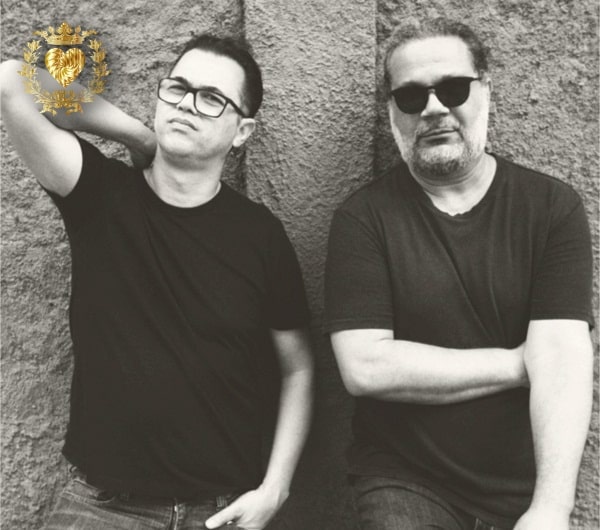 ELEMENTO ZERO
CONGRATS !!!
Artist Of The Week (AOTW) is ever continuing campaign featuring the most popular artists on Museboat Live in the past week. We play music from this ARTIST OF THE WEEK (AOTW) every three hours. Everyone can nominate AOTW at the campaign page.
&nbsp NOMINATE AOTW
---
Music Shows




Listen to the best multigenre music in LISTEN & CHAT shows produced by volunteers. Find new friends and fans in the chatroom.



MUSIC SHOWS
Artists




Get your original music heard and your music video watched by thousands of Museboat Live Channel listeners.



ARTISTS PAGE
Media Partners




Establish your brand as an authority on Museboat Live by supporting fantastic artists.





BECOME MEDIA PARTNER
---
Exclusive Music Player




Choose player with specific music genre and create your own playlist. Listen to the music for hours without interruption.



LISTEN
Become Featured Artist




Get 100% airplay on Fridays in 24/7 Stars Show. Become Featured on Museboat and step out of the line of others.





BECOME FEATURED ARTIST
Submit Music





Submit your original music for airplay on Museboat Live channel and get well-deserved support.




SUBMIT MUSIC
Blog




Read our blog or become guest posts contributor and get free access to granted multimedia support.



READ OUR BLOG
TVV Channel




Watch fantastic video on TVV channel or just send us yours for linear streaming. It´s free;-)



WATCH TVV
Podcasts




Listen to podcasts bringing new ideas, entertainment, health, sport or culture news.





LISTEN PODCASTS
---
Today´s Selection
---
Music Shows
Meet new Artists, Listeners and Brand Representatives in the Chatroom.
This is the easiest way how to get new LIKES, COMMENTS and SHARES from people around the world.


---
---
New Artists and Songs
Here is the list of new artists and new songs this week on Museboat Live channel. Explore new fantastic artists on Museboat Live by clicking on any artist´s cover picture right now. Find easily artist´s audio, video, Twitter, Facebook, official website, shop directlinks and more.

We always introduce new artists and songs on Sundays in TJ´s Muse Bridge music show.
---
Featured Artists
These artists definitelly deserve your attention in the form of your LIKES, SHARES or COMMENTS.

Listen to the 24/7 Stars music show every week on Fridays and discover the fantastic artists who support our mission more than others.
---
Artist of The Week
Artist of The Week focuses on the most active and most admired artists over the past week.

Any website visitor can nominate Artist of The Week and get the benefits of an exclusive listener. Nomination requires just to give LIKE to 5 artists in the random list on Artist of the week page.
---
Top 25 Chart
Vote for your favourite artist in Top 25 Chart Show every day and as many times as you like. Help us to pick up 25 the best songs on Museboat Live every other week.

If you cannot find your favourite artist in top 25 chart show poll, nominate YOURS !
---
TVV Channel
Watch music, marketing or documentary video on Museboat TV/Video channel. Enjoy great opportunity to share fantastic video with the rest of the world for free. If you are a movie geek, choose the Private Online channel with offers of the most successful movie movies and TV series.

&nbsp WATCH TV
---
Featured Video
---
Podcasts
We know that great podcasts might not be found over the Internet easily. MuseboatCast brings you interesting podcasts that meets the characteristics of the radio show as well.

You have an unique opportunity to listen to and later to subscribe to interesting shows dealing with various topics like health, sport, crime, cooking, movies, entertainment and others. And what is more important, you get closer to their authors because we invite them to our listen & chat shows.
---
Media Partners
Media partners are prominently supported brands on Museboat Live channels. We give media partners many promotional priorities so you will always be informed about their new product, service or non-profit campaign.

They certainly deserve your favour for their support of independent artists.
Top