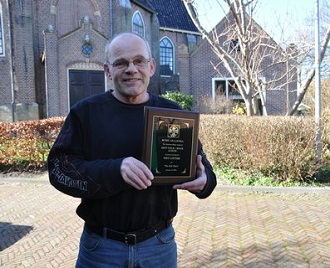 &nbsp PIET LOUTER
&nbsp Netherlands
Exclusive Music Player Options
Exclusive Music Player Details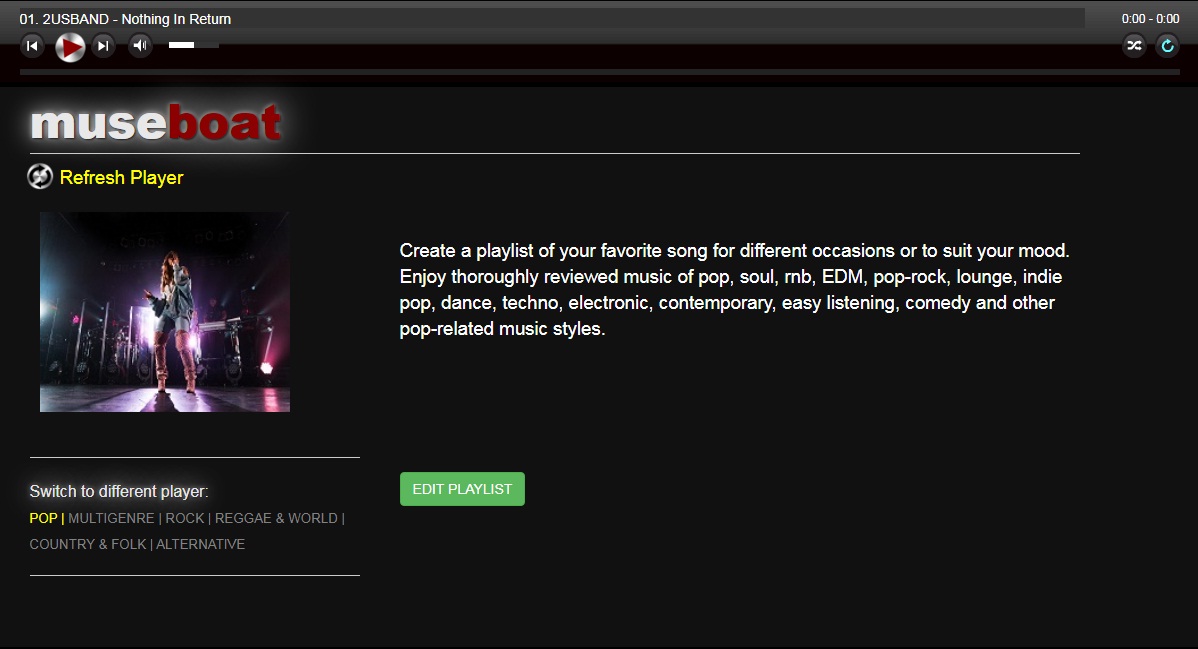 Instore music audio player is equipped with the following controls:
- adjustable playlist under the specific needs
&nbsp (music theme suitable for shop athmosphere)
- random playlist setting (shuffle)

- deleting songs from playlist
- replaying any song from playlist
- playing nex/previous song
- mute / move forward / refresh player functions
- search for song and save playlist options are coming soon
You need not to buy any hardware or appliances to run your playlist from any place and you can even use our online recording tool to record your own audio announcements.
Using Exclusive Music Player is
completely free of any charges
.
GET EXCLUSIVE MUSIC PLAYER FOR FREE NOW

&nbsp PAM SCHWETZ
&nbsp Chicago, Illinois
poet/lyricist/singer/songwriter I have a few different playlists on here:songwriting,instrumentals, spoken word poetry...hope you enjoy my original creations...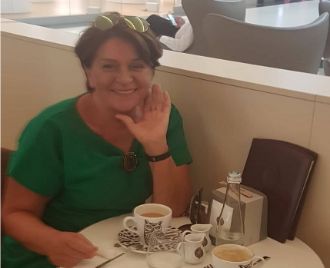 &nbsp BARBARA KOCHOWICZ
&nbsp Poznan, Poland
music lover...indie music supporter...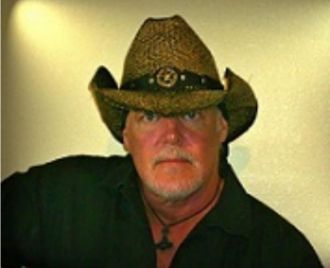 &nbsp RUSS VAN NATTA
&nbsp Phoenix, Arizona
Russ Van Natta is a song writer / composer. The songs represented here are all originals and hopefully shows a diversity of his song writing talents. He has many others but can not seem to find the time to recording them. So if your interested in recording, playing, singing, collaborating, please drop me a line.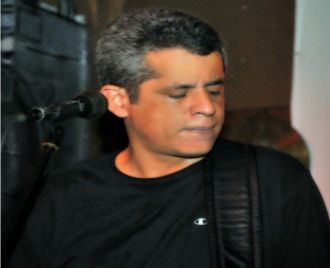 &nbsp JEAN CABBIE
&nbsp San Juan, Puerto Rico
Jean Cabbie & The Secret Admirer Society is an alternative rock group based in San Juan, Puerto Rico. "After Hours", the group's second full length cd release, is the result of series of recording sessions done at Spellbound Studios, one of the new and upcoming independent music recording studios in the Island. mastered by Bob Katz from Digital Domain.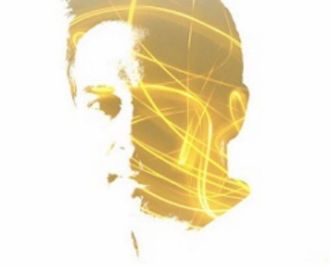 &nbsp Marek Starx
&nbsp East Slovakia
Hello and welcome! My bio is quite short: I LOVE MUSIC! That's how it all started many years ago and that's how it still continues. I write, record and sing on an amateur level at home. I've written tons of songs, but I also collaborate with other artists sometimes. I collect my songs and create online playlists (albums). Feel free to listen to my collections. I've had so many musical influences that writing only pop or only electro wouldn't be enough for me, because I LOVE MUSIC!!!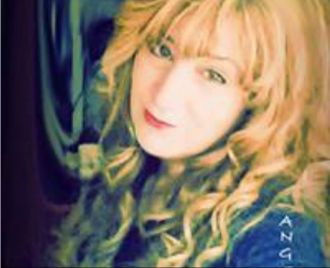 &nbsp Angela Terace Trippe
&nbsp New York, New York
I'm just a Brooklyn USA born Italian girl who loves music. I have been playing keyboards since I was 3 years old and play, compose, and sing just for me. Music is my passion, it sits right next to God who gives me the blessing to enjoy and play my music. End of story.. I hope you enjoy some of my music as much as I enjoy making it!.. XOXO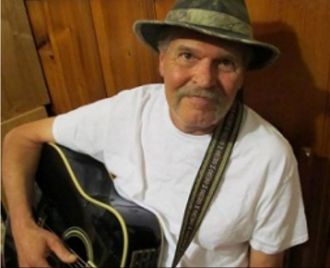 &nbsp ED SERVIS
&nbsp Harrison, Arkansas
I am a singer/songwriter residing in Arkansas. After a long absence from songwriting I have jumped back in and currently looking for a publisher.