11/01/2020 / TEXT CREDITS: JEAN CABBIE & THE SECRET ADMIRER SOCIETY, Museboat; PHOTO CREDITS: JEAN CABBIE & THE SECRET ADMIRER SOCIETY
MUSEBOAT FEATURED ARTIST and also HALL OF FAME artist Jean Cabbie & The Secret Admirer Society is an alternative rock group based in San Juan, Puerto Rico. After Hours, the group's third full length cd release, is the result of a series of recording sessions done at Spellbound Studios, one of the new and upcoming independent music recording studios in the Island. All songs were written by Jean Cabbie with arrangements done by The Secret Admirer Society. After Hours was recorded and mixed by Jose Vila and mastered by Bob Katz from Digital Domain.
Their music appealed to Museboat listeners so it was no wonder that in 2015 they entered the Museboat´s Hall of Fame with the song "Breathe". Since then they became Their compositions bring listeners an atmosphere of upbeat relaxation in pop-rock oriented background with great vocals so everyone instantly finds out that Jean and guys are coming on the air. Now guys are coming to the Museboat Channel again and we prepared a few questions for their leader Juan Cabrer, also known as Jean Cabbie amongst his fans and friends.
Hi Jean!
Hi TJ! How Are You? Hello to all Museboat Live Channel listeners.
Thank you for joining us here. How'd you get started in music? Tell us more about your band.
We started doing cd releases in 1997 with the "Anthem" EP cd release and continued with the band's second full length cd release "Good Things' in 2002 and our third one "After Hours" in 2009. After that we have released a series of singles including "Breathe"(2015), "Even Close" (2016), "It's Gonna Be Alright" (2017), "Oh Donna" (2018), "Paper Doll" (2020) and the upcoming new one titled "Possession" to be released soon. We started playing live in 2004 and kept performing nonstop until 2014 although we have done live shows during 2018 and 2019. These days we are working on new material at Back Door Studio and look forward to keep performing as a live band soon.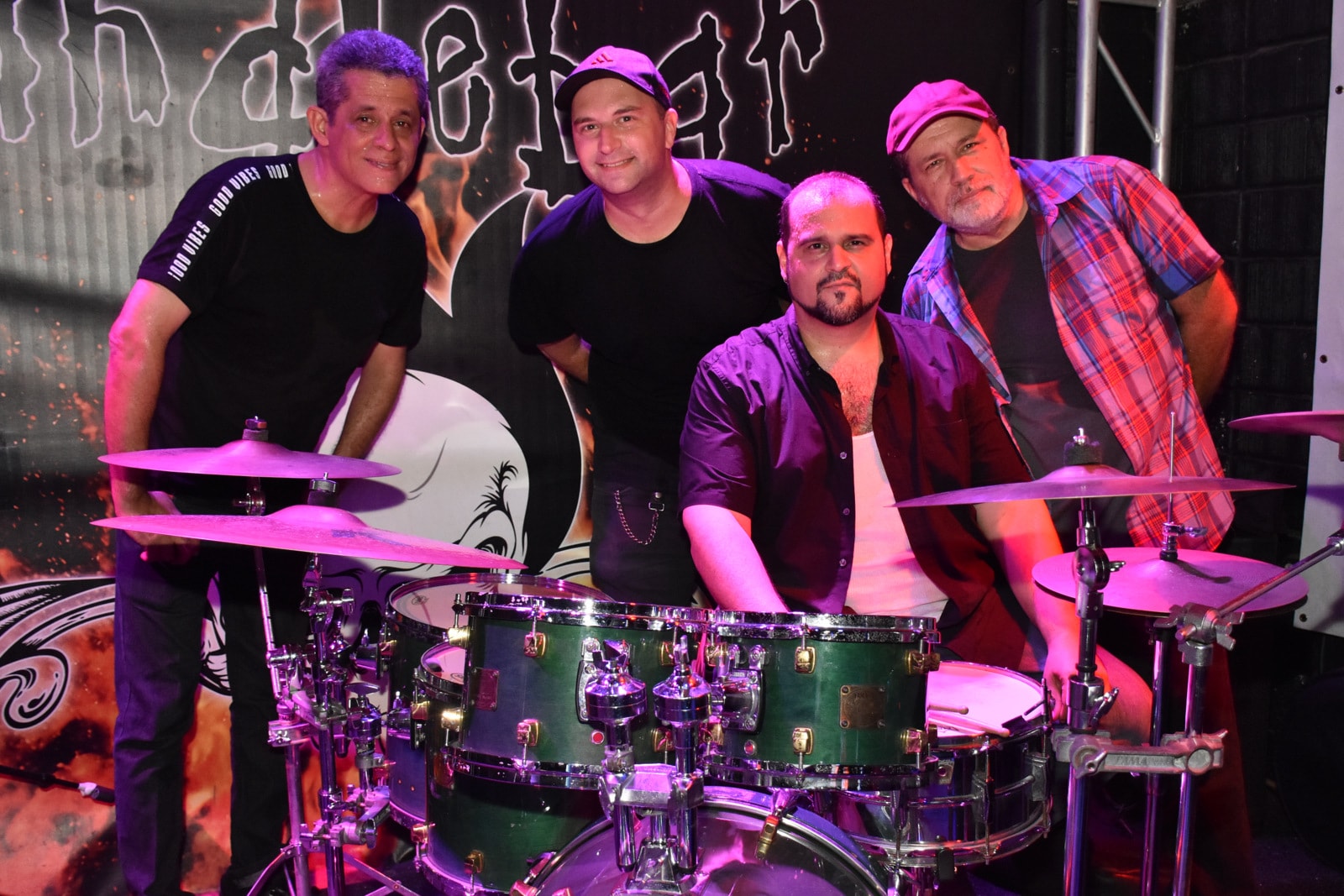 Can you tell us more about your music composing process? Where do you find an inspiration for your songs and what influences your music the most?
The music always comes first and the lyrics later. I usually carry a recorder in my phone so when inspiration hits I can lay down a very basic melody. Basically I do all composing mentally and then I sit with the guitar and/or piano to get the right chords and song structure. As for my influences I can say they are wide. I was very influenced by British and American rock music which is a wide spectrum of different music styles. As for the groups that have influenced me most I can say: The Beatles, Queen, The Who, Elton John (the early period), David Bowie, The Rolling Stones, Cheap Trick, Elvis Costello. The list is very long. I also listen to music styles from other countries too like brazilian music, classical music and folk music too.
We know your music well and play it a lot in our broadcasting but I would like to know something more about music in your country. What music is the most popular in Puerto Rico? And do you also play that music style?
Right now TJ Urban Music rules in Puerto Rico. Rock music used to be very popular and you can still listen to rock music in the form of tribute bands and cover bands. I do not play urban music and actually all the promotions are directed to the international market where rock music still has a very strong presence.
What do you consider to be your greatest success in your music career?
It was at Handlebar, San Juan, Puerto Rico during 2018 and 2019 where we did two sets of original music and asked us to do encores at both shows considering that no one in the audience has heard the tunes before. Also the fact that we managed to place the band's music at different internet radio platforms and radio shows internationally has greatly benefited us with international exposure.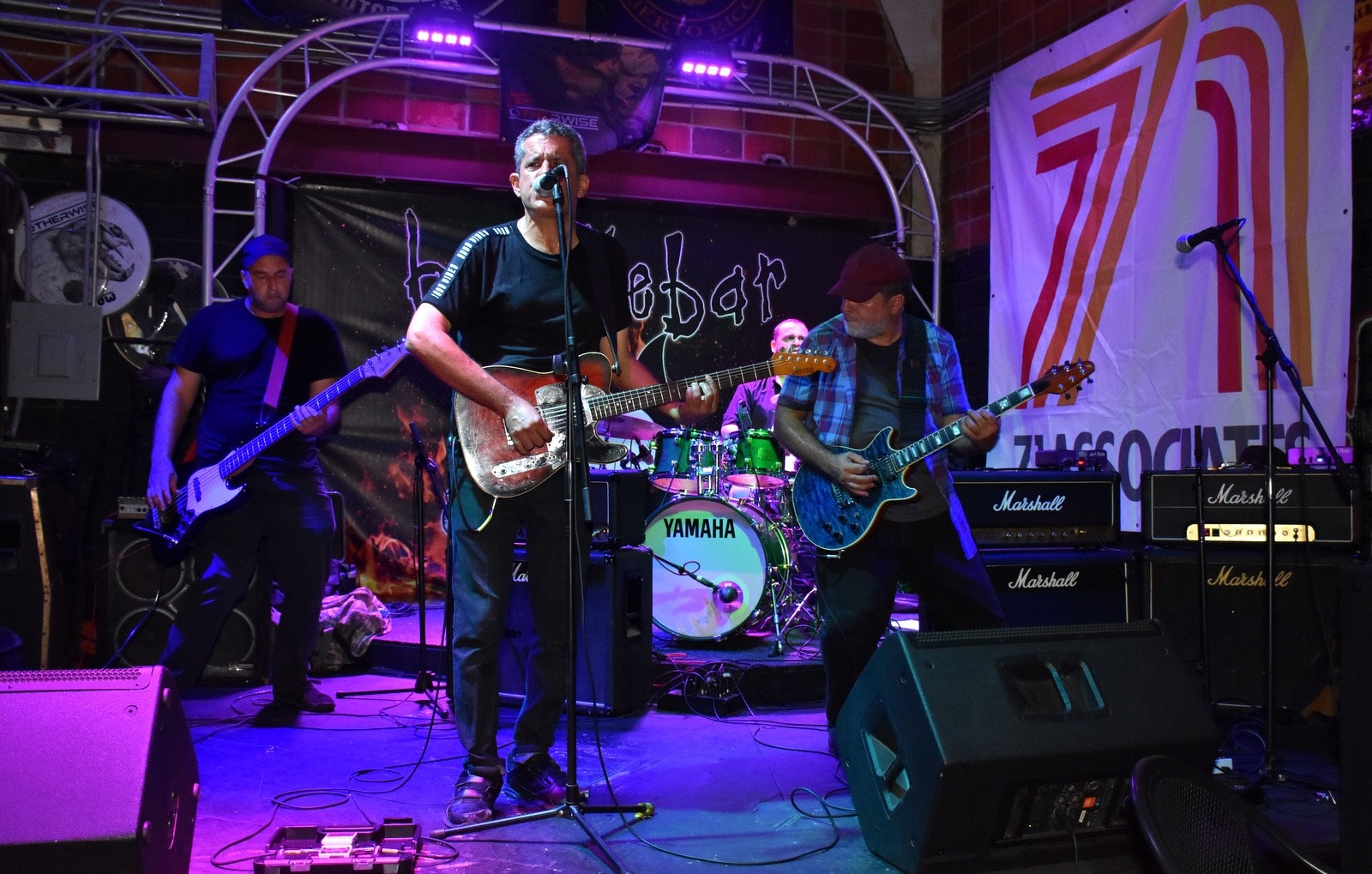 What advice would you offer aspiring performers?
Keep working on your craft and get out there and promote your music. Building up an audience takes time but it is worth it all the way. Also keep an eye on the money and copyright everything so your work will be protected from scammers and/or con artists.
How do you set yourselves apart from other bands or singers?
It is good to strive for uniqueness and develop your sound. We have one rule: not to sound like someone else or be a copycat. Of course, the influences will show on your work but what makes it different is what you can add to the palate. It is good to be experimental too and open up the door to new instrumentations, arrangements and musical compositions.
What are your plans for the future? Any new gigs or albums?
The plans for the future include the release of our upcoming new single "Possession" and keep recording new music for online digital release. We would also like to give more exposure to our YouTube Channel and Spotify Artist Page as it provides a resource to more exposure and potential followers. As for new gigs everything is in hold due to the CoVid situation but as soon this is all over we do plan to stage several shows in the Island and open up the door to do live performance abroad.
There are two official languages in Puerto Rico. Can you tell something in Spanish? Tell something to our listeners, your fans and friends. Please, English first.
Sure. How about this: Listen to Jean Cabbie & The Secret Admirer Society at Museboat Live Channel and Turn Your Muse On! Spanish Version: Escucha a Jean Cabbie & The Secret Admirer Society en Museboat Live Channel y Enciende Tu Musa!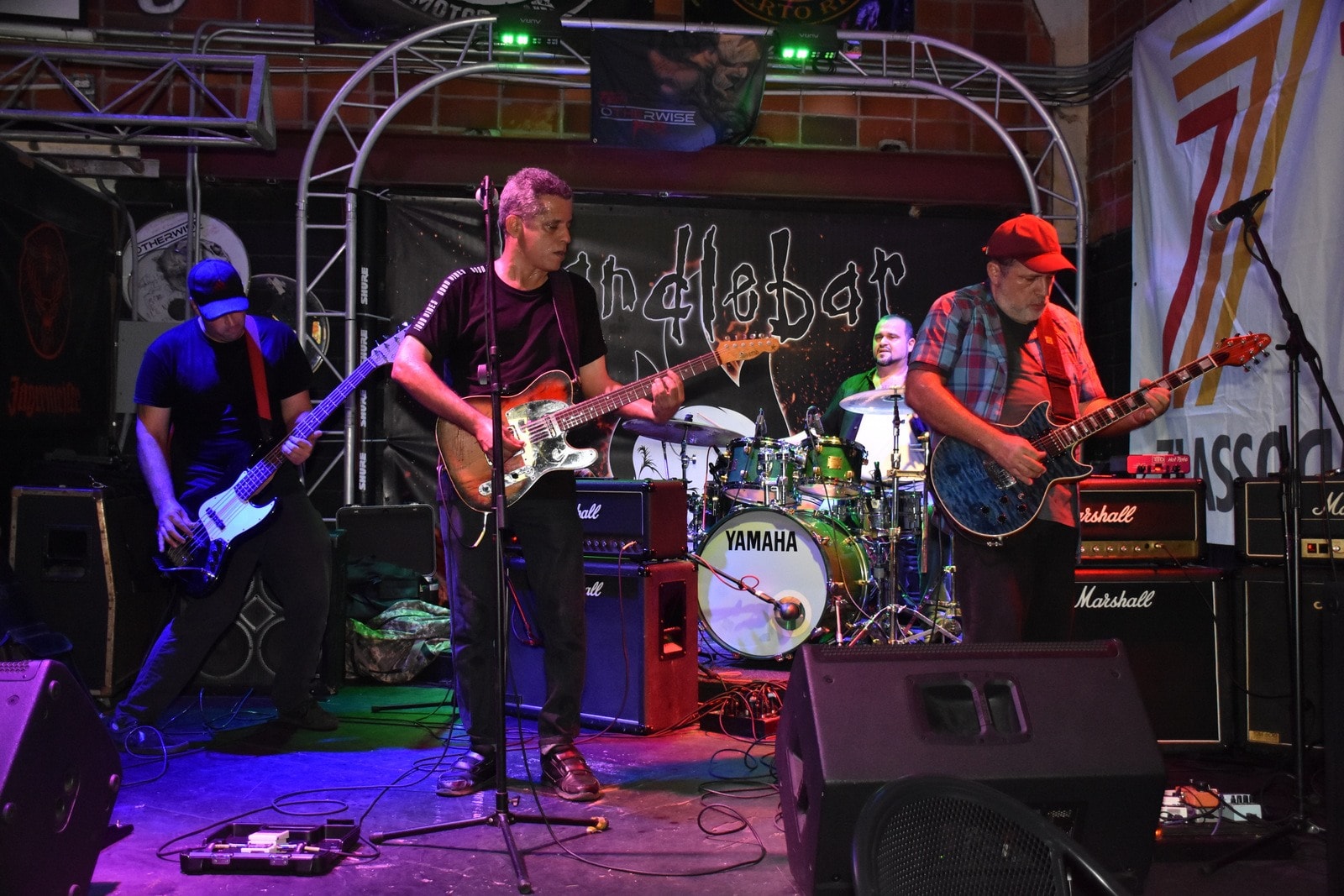 Thank you for the interview Jean. We wish you success guys!



Thanks for your continued support TJ, Andy and Museboat Live Channel. Keep supporting independent artists and playing indie music worldwide. Your work and dedication is and will be always appreciated. Keep Rocking & Turn Everyone's Muse On!




This interview was brought to you by
Taunjua C Clark
host to the TJ´s Muse Bridge show


WATCH MUSIC VIDEO: Jean Cabbie & The Secret Admirer Society "Breathe"