04/02/2023 / TEXT CREDITS: THE WORD66, Museboat; PHOTO CREDITS: THE WORD66
THE WORD66 interview for Museboat Live Channel on Sunday, April 2nd, 2023 in TJ´s Muse Bridge show with TaunJua aka TJ
Inspiration comes from above.
Music is your only friend, until the end.

Steve, THE WORD66
Featured Artist / Artist Of The Week / Hall Of Fame Artist / Hall Of Alltimers Artist, MMA Annual Gala Chart 2022 Finalist, Museboat TVV Musegate TOP 20 Winner THE WORD66 is a Christian rock band on a mission to spread the word with rocking melodies, and positive lyrics, coming from a place deep, within their hearts, and led by the Holy Spirit. In a recent review they were called "Gospel-spreading Las Vegans set off on a journey to glory." But don't let that title fool you, they rock as hard as your favorite bands. Edgy with a touch of commercial acceptability, The Word66 is bringing to you its catchy melodies and thought provoking lyrics with their debut single.

Founding member Steve Scott had lost his way from the church and his love for playing music for many years until God brought him back to fulfill this purpose. Each song has its own heartfelt message that fellow brothers and sisters will relate to with a deep understanding moved to sing along. They are both excited and honored to share with you what God has allowed them to create to glorify his name. THE WORD66´s music was and is played by many Radio Stations including Museboat Live and we are happy to have the privilege to ask Steve, the leader and founder of the band a few questions.
Taunjua: Hi Steve, welcome to Museboat Live channel !
Steve, THE WORD66: It's an honor to be here. Thank you so much for having me on.


Taunjua: I'm really glad that we finally managed to have this interview. I don't even know where to start! (Laughs) So let's do it. Tell us how you got into music and in general and how did you get the name of your band - THE WORD66?
Steve, THE WORD66: Ever since I was a little kid, music has always been a huge part of my life. I remember holding a make believe mic in my hand and singing songs. Still do that today! LOL. My first instrument was a trumpet, not by choice. Eventually I bought a guitar with saved up money and knew that was what I wanted to do for the rest of my life. As far as the band name, we had a big list of possibilities on paper. A fun fact is that there are 66 books in the Bible. And, the Bible is referred to as "the word,"so we thought that would be a pretty cool name.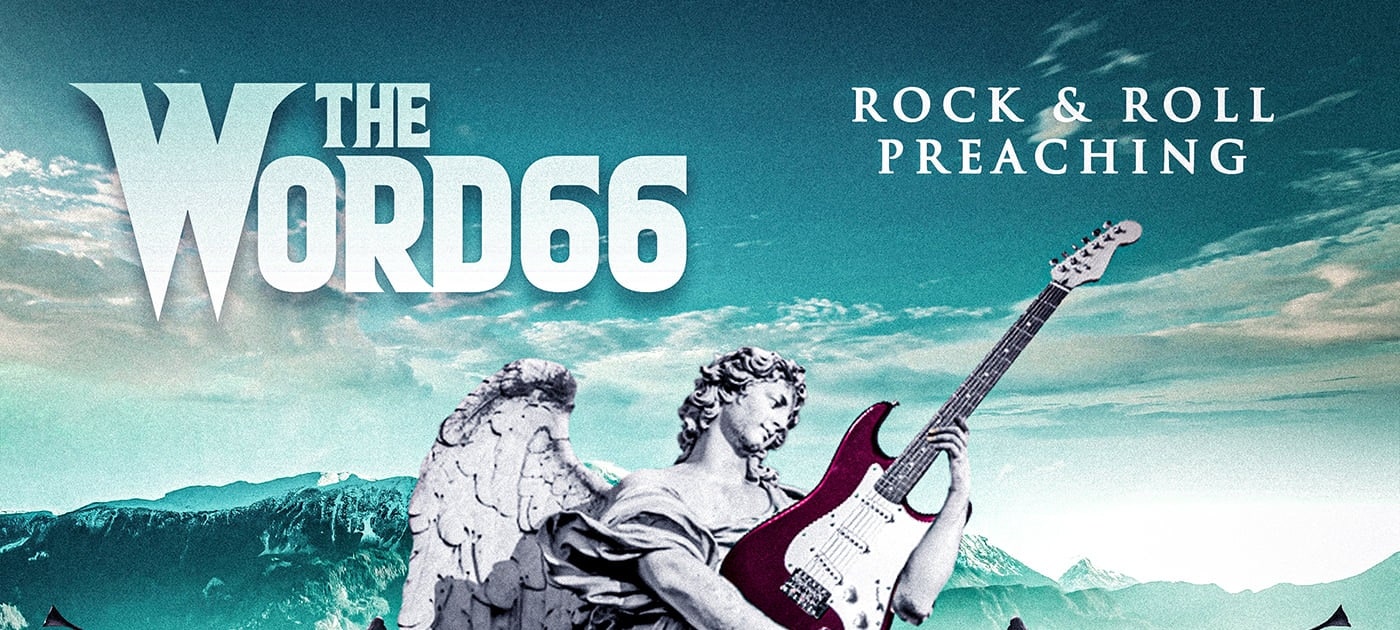 Taunjua: I like that you describe your music as rock n´ roll with positive lyrics. What other genre of music would you say describes your music?
Steve, THE WORD66: We are really a Christian hard rock/metal band. It's funny because when we submit music the Christian genre is usually not an option. Sometimes Gospel is, but we are not exactly a Gospel band. We do, technically, preach the Gospel in our music but we are the complete opposite musically. I think that when people hear the term Christian rock they think of Gospel music. Our music rocks like any of your other favorite bands, but we do it with a positive message. Most of our radio play is non-Christian. So, we also just go by either hard rock or metal. A lot of people have told us that if they did not read our bio, they would not know that we are religious.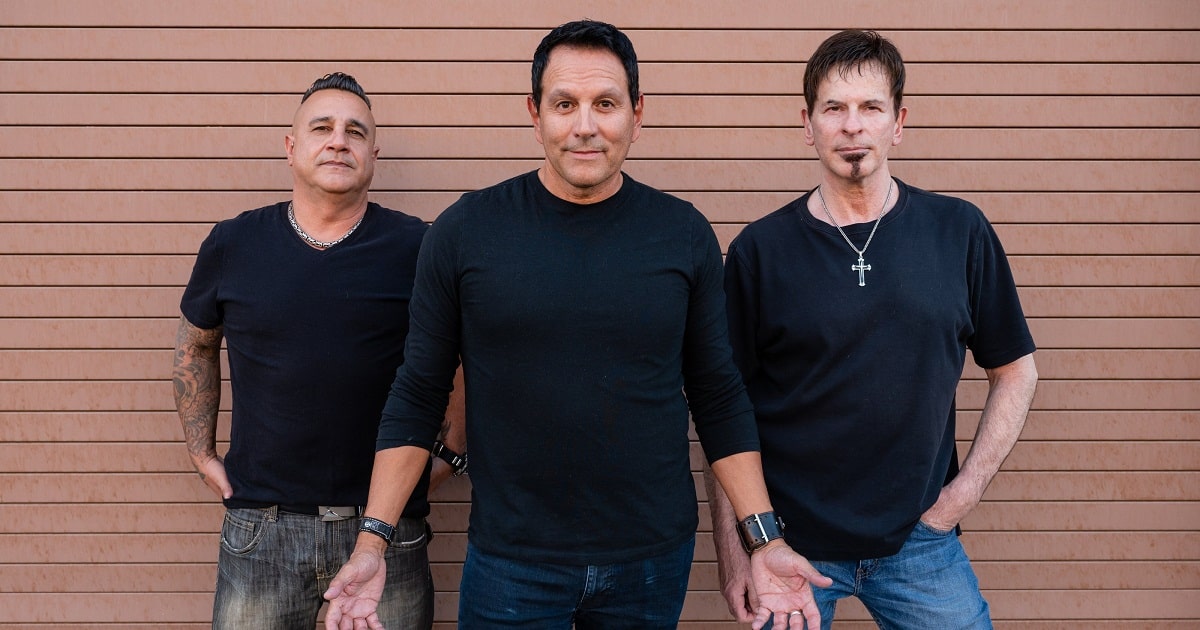 Taunjua: As a band, you work in Las Vegas. Isn't it difficult to make a living musically in a city like Vegas these days? What's the trick to making Vegas artists successful?
Steve, Steve, THE WORD66: I think it's hard to do that anywhere. The music biz is tough, especially these days. We really do not play a lot in Vegas. There have been some really big bands that have come out of here like the Imagine Dragons, Five Finger Death Punch and The Killers to name a few. With the question about the trick to making Vegas artists successful, I'll let you know, when I find that out. LOL.

Taunjua: Where do you most often get inspiration for your songs and what is the writing process?

Steve, Steve, Steve, THE WORD66: Our inspiration comes from above. We are guided by the Holy Spirit to write music that inspires people. In fact, I like to slip in a Bible passage or two in some of our music. I write all of the music and lyrics. Most of the time simultaneously. Usually, while jamming on my guitar I usually stumble upon a cool riff and take it from there. When I take it to the guys, I pretty much have in my head how the instruments should go and we mess around until it sounds good.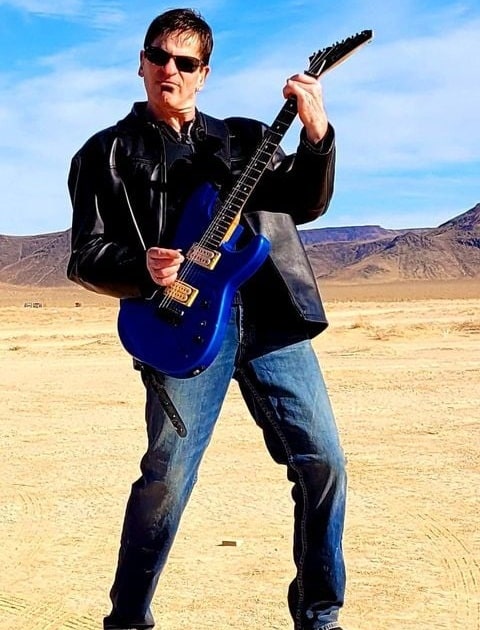 Taunjua: What do you hope people will take away from your music?
Steve, THE WORD66: I would say a positive message. Our new record is called 'Rock and Roll Preaching.' I believe that is essentially what we do. We have received some really cool emails in the past with fans saying that our music is inspiring. That the music has helped them get through some hard times. You never know who might be listening and who might be in a bad place in their lives and the message might make them want to know a little more. And if you are not religious, we are hoping that you will just dig our music and enjoy.

Taunjua: What do you think makes a good music producer?

Steve, THE WORD66: I would say having amazing ears and creativity. Our producer Vinny, knows how to build a track to sound full and huge. He hears additional parts that layer the track underneath. It's also important for him to inspire, and to get the best performance out of you. And of course mixing the track is quite the art. Unfortunately, our budget is limited and we do the best that we can with the affordability factor.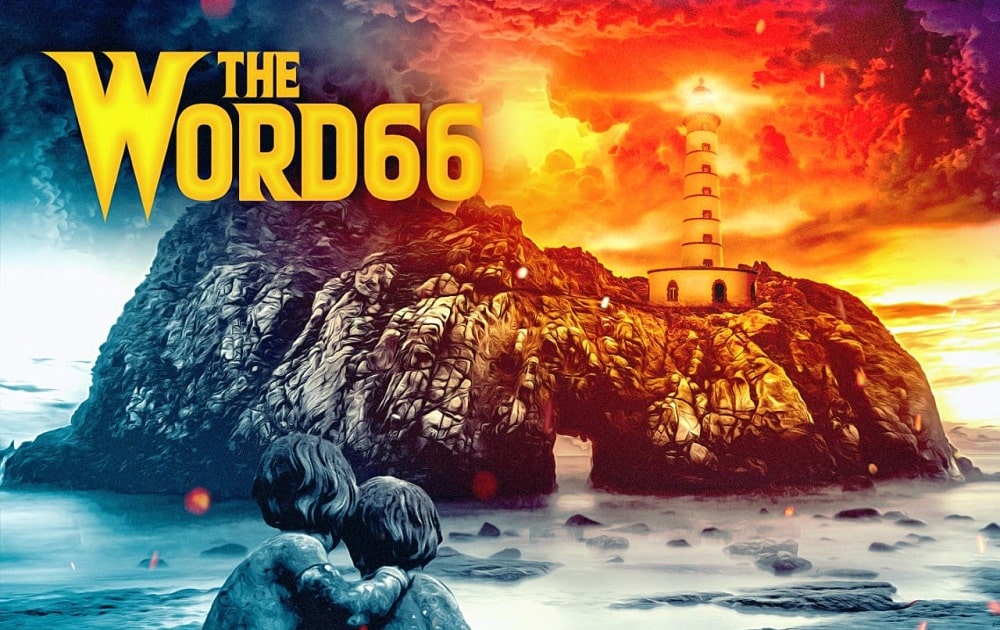 Taunjua: What is your favorite song to perform and why?
Steve, THE WORD66: Would have to say 'On the way to the Promised Land.' It was our first track that we released and the name of our first EP. It really helped get us on the map. I think the fans are waiting for that track and love to sing along. Plus,You guys were so gracious, as to add that track to your All Timers Hall of Fame. Really appreciate that!


Taunjua: Any interesting behind the scenes stories?
Steve, THE WORD66: Yeah, I guess a couple come to mind. When we were recording our 1st EP, we did a cover of the classic rock tune "Spirit in the Sky." The end of the track has a really cool double bass part which rocked out the track. That was not planned. The tape was rolling in the studio and we figured the track would have already faded out, so we just kept going and messing around. We thought the end result was too cool to not leave in. Let's see, we also almost had a female vocalist. I was open to the possibilities and we had a gal that we liked but she turned out to be a flake. A flakey musician, imagine that! LOL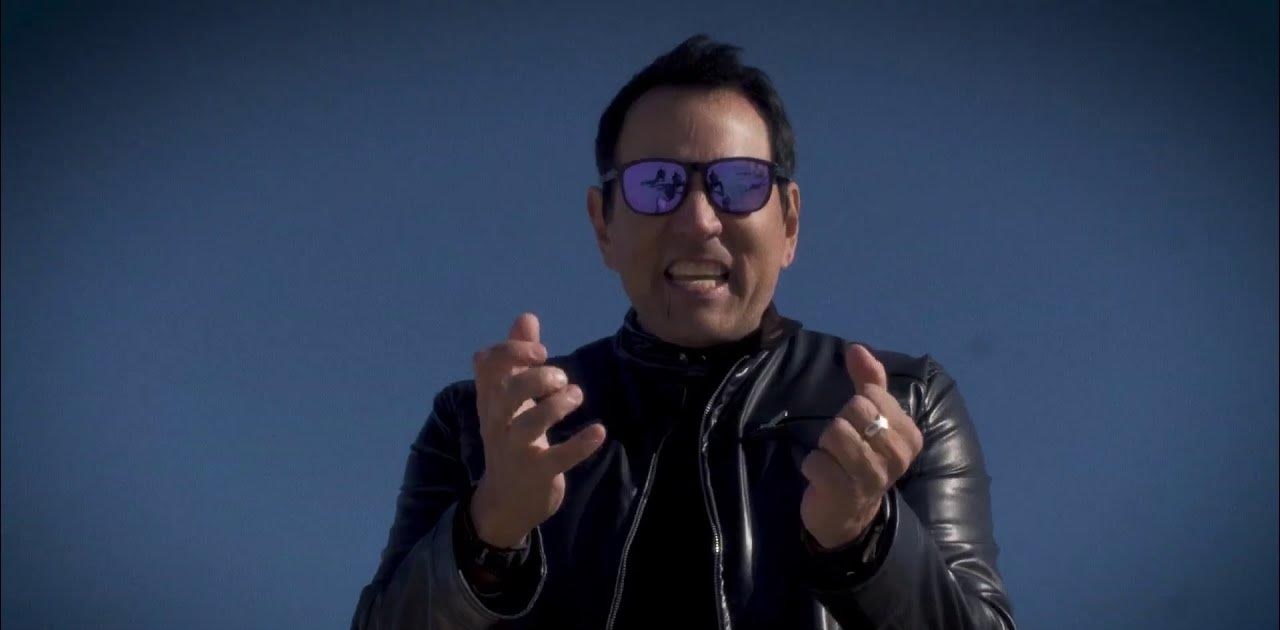 Taunjua: What's up next for you?
Steve, THE WORD66: As mentioned, we have a new record coming out soon. We might be signing with a new label as well. We just left Curtain Call records and that was a horrible experience. Very unprofessionally run and promise after promise not fulfilled. We also just filmed a new video for our next track "The Chosen One." We should also be doing some short tours coming up as well. Looking forward to doing what we do live. We have a pretty fun show and hope to meet all the wonderful people out there. As far as where you can find us, pretty much all of the usual spots. Twitter, Instagram and Facebook. On some of the sites we are The Word66 and others The Word Sixty Six due to the name not being available. On Twitter we are Tword66. Our music is out on Spotify, Amazon, Apple, Deezer, to name a few and on various sites like Youtube.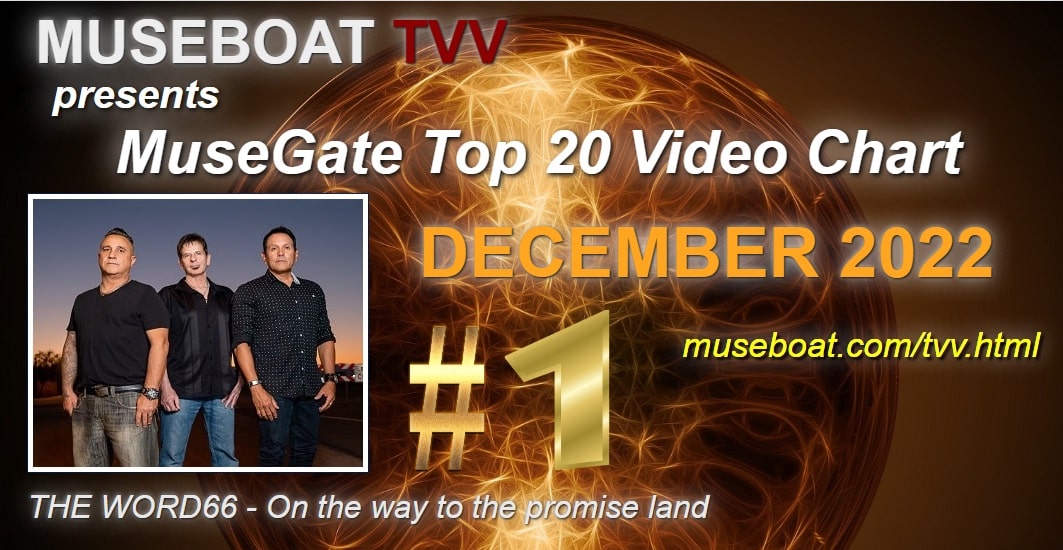 Taunjua: Is there anything else you want to say to Museboat Live channel listeners?

Steve, THE WORD66:

I just want to thank the listeners from the bottom of my heart for all of the amazing support and for voting for our music, and keeping us in the Top 25 for such a long time. More new music coming soon and please keep those votes coming.

Taunjua: Thank you for taking time out of your busy schedule for the interview, Steve. Good Bye.

Steve, THE WORD66: I just want to say once again, that this has been an honor to chat with you and thanks a million for all of your support and all of the love you have given to us. God bless.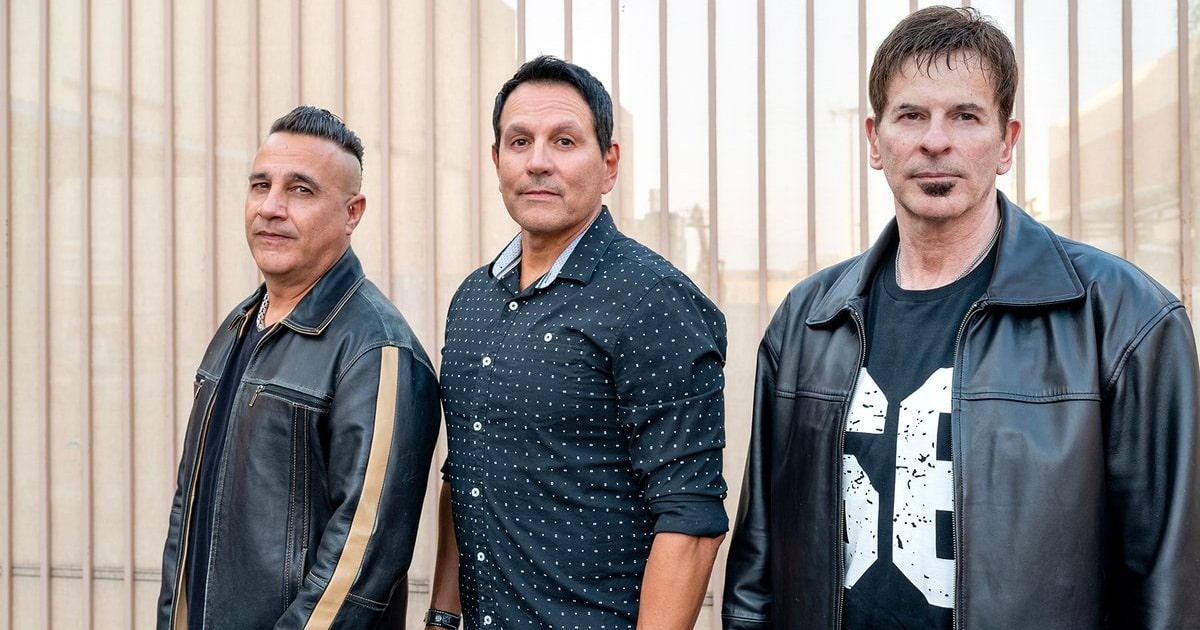 This interview was brought to you by
Taunjua aka TJ
host to the TJ´s Muse Bridge show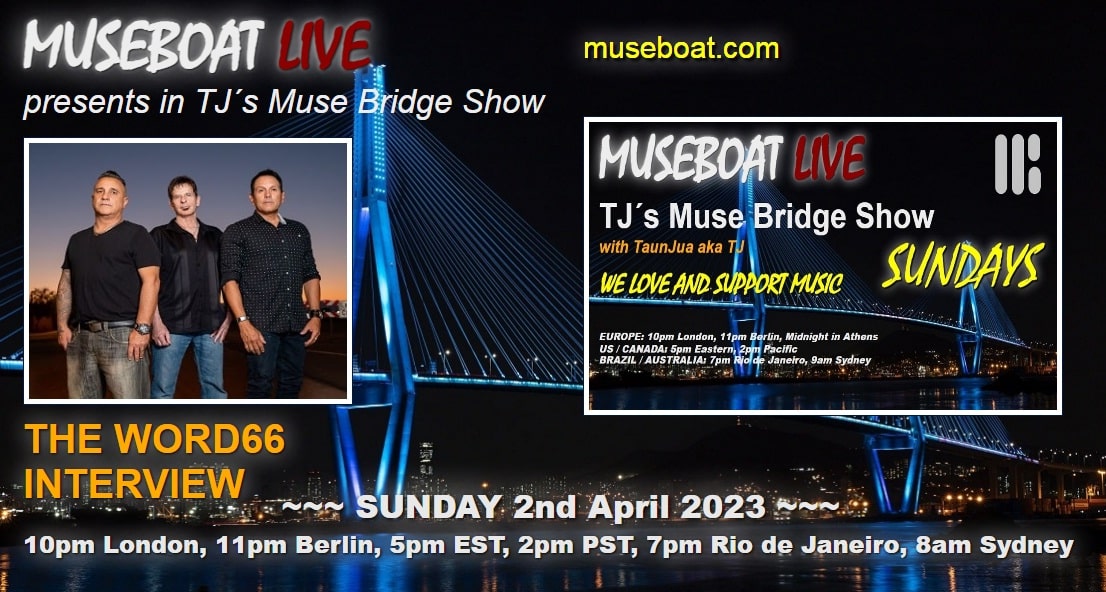 LISTEN TO THE INTERVIEW&nbsp&nbsp
---

WATCH MUSIC VIDEO: WORD66 - On The Way To The Promise Land
Links:
&nbsp&nbsp
THE WORD66 on Museboat
|
THE WORD66 Official Website
|
Facebook
|
Twitter
|
Music Shop
|
Spotify
|
YouTube Channel
Taunjua / Andy Slovien
04/02/2023
THE WORD66 / Museboat
---