10/23/2022 / TEXT CREDITS: ANIMAL SOULS, Museboat; PHOTO CREDITS: ANIMAL SOULS
ANIMAL SOULS interview for Museboat Live Channel on Sunday, October 23th, 2022 in TJ´s Muse Bridge show with TaunJua aka TJ
Animal Souls is an indie music collective based in Abbotsford, BC. The group is headed by bassist/producer Michael Fisher and features some of the best players in the Fraser Valley. ​Originally from Burlington, Ontario Michael has called British Columbia home since 1983 and over the years he has played in many cover & original bands, managed and promoted artists and provided live sound services at local clubs and festivals.

When the Covid pandemic hit and Michael was 'retired' from a 27 year career at Live Nation, he called on some of his musical mates to help him record a 10-track album 'Wisdom of Crowds' which was released in August 2021. The album was a mix of old songs re-imagined from a late 80's stash of 4-track demos along with some newly written songs. ​Animal Souls have since released 4 singles; 'Lessons of Love' (Jan 2022), 'Soul Dance Redux' (May 2022), 'Travelin' Bug' (Jul 2022) and 'Midnight Sky (feat. Annika Catharina) (Sep 2022). ​Michael also plays bass in the alternative rock band 3rd Deck, also based in Abbotsford, who released their debut self-titled 5-song EP in March 2022. ​


Life is good!

MICHAEL:
ANIMAL SOULS's music was and is played by many Radio Stations including Museboat Live channel. Despite being busy with a number of music projects, Michael agreed to answer a few questions.
Taunjua: Hello Michael and welcome to Museboat Live channel!
MICHAEL: Thanks TJ & everyone at Museboat Live Channel! I'm thrilled to be chatting with you and I'm happy to say that Museboat was one of the first stations to play my music.

Taunjua: What is the creative process for you and the band, and what inspires you to write your music?
MICHAEL: Good question.. It's kind of a mixed bag really. When I was planning my Wisdom of Crowds album that I released in 2021, four of the ten tracks were written many years ago (late 80's to be precise). The other six songs were written around the beginning of the Covid breakout.

I have to admit as well that even my single releases from this year, Lessons of Love and Midnight Sky, were also written in the late 80's but both songs had no lyrics until they were recorded. In the case of Midnight Sky, I went through a few versions of the music tracks until I was happy with it, but still had no lyrics - that's when I approached Annika Catharina to see of she would be interested in writing the lyrics and singing on the track - was I ever lucky on that one!

In terms of inspiration, lyrically I rarely write about my own personal experiences, but I do express my feelings about what I observe in others. Lessons of Love for example is about a friend of mine who was suffering in an abusive relationship.. it's not really a lovey-dovey song but Mara Hatklin certainly did add some sweetness to the track!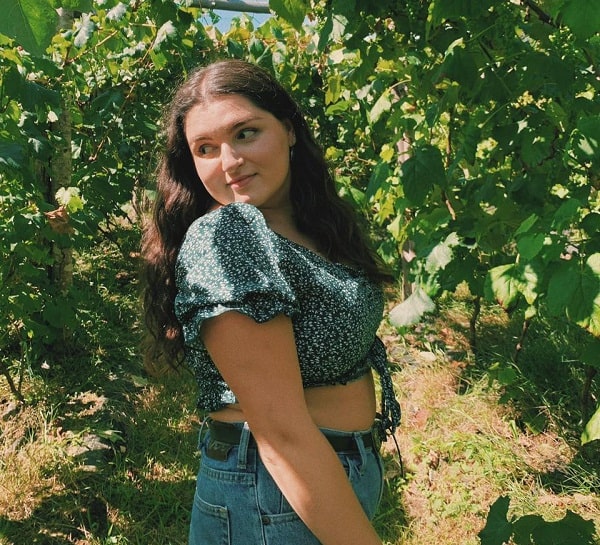 Musically I'm inspired by a lot of influences.. I definitely don't set out to write a pop song, or a rock song or even a folk-rock song.. they just seem to happen that way and as a result my music tends to be all over the place, genre wise. Sometimes that makes it a challenge when it comes time to promote it but I don't even think about that during production.

I'm a stickler for detail, so I pay close attention to each part of the song.. if I hear a flute or a dobro in a certain section, I make it happen and however the song ends up, so be it, as long as I'm happy with it!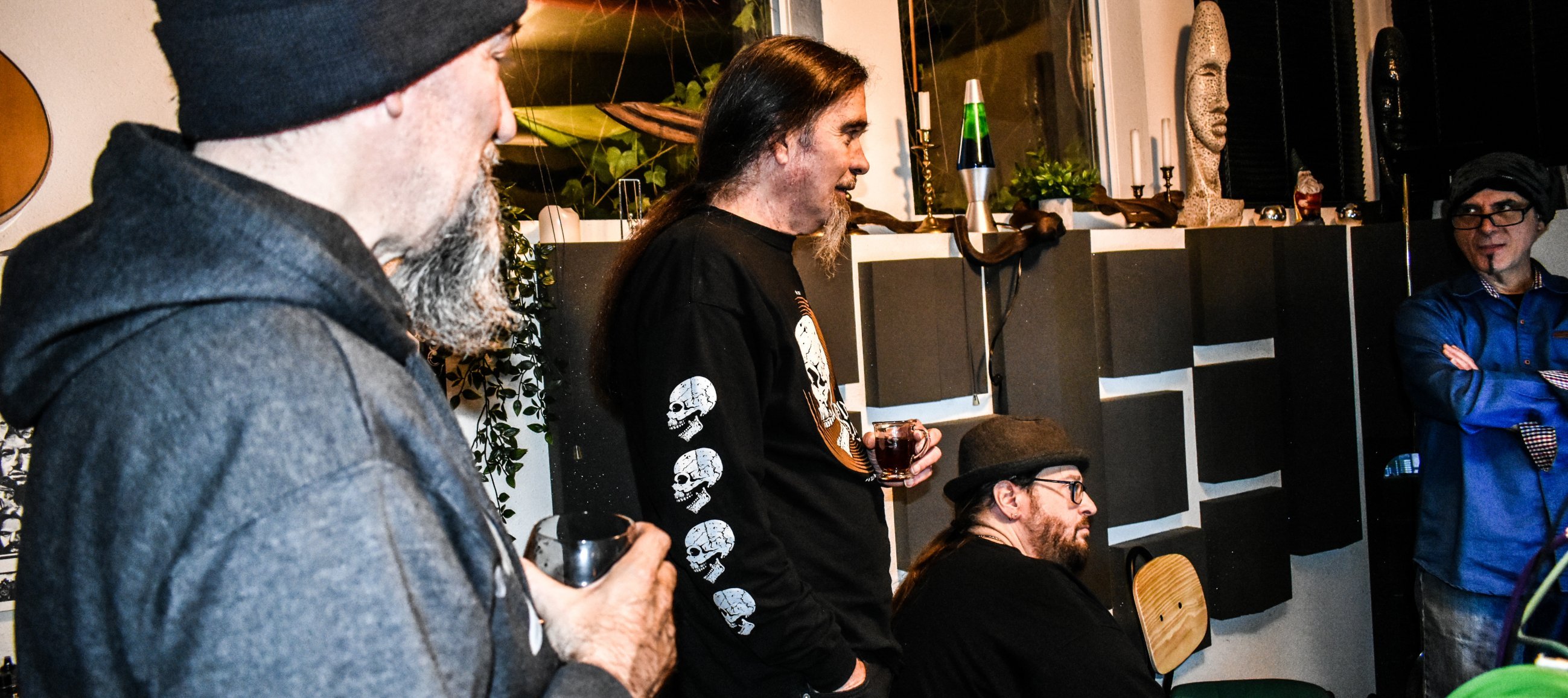 Taunjua: We are a radio station supporting independent artists. Do you have any valuable advice to up and coming artists to get their music to the world?
MICHAEL: That is a tough question TJ! I'm no expert but I have some thoughts on the subject.

Firstly I'd say, grow a thick skin. Artists by nature I think can be sensitive creatures, so it's important to be prepared for rejection or even worse not getting any response at all. I can't tell you how many stations, blogs, reviewers, playlist curators, etc. that I've never heard back from, but it's a lot. That can be discouraging so I would say try, as hard as it can be, to not take it personally and keep sending it out, until they tell you to stop!

Secondly, plan on spending more time marketing and promoting your music than you do on actually producing it. The time you spend promoting your music leading up to the release and after the release is critical. Do your research.. build yourself a database of contacts, and keep adding to it. Join as many Indie Artist groups on social media as you can and keep looking for more.. get to know your fellow Indie Artists, sharing contacts can be very valuable.

Finally, to my last point about getting to know your fellow Indie Artists, I would venture to guess that I spend almost as much time promoting fellow artists' music as I do on my own music. I think this has a few benefits.. besides feeling good about helping others, it helps to build your network. Almost everyday I hear about a new station or blogger that I can add to my database.

Let me add a postscript to this subject..

I think as artists we should remember that most of the internet stations and DJs out there do what they do voluntarily. So we need to support them in any way we can, because we rely on each other. If you can help financially, do it. If you can't do that and many of us can't, support them in other ways such as acknowledging their support for your music with social retweets and reposts and when you can, join the shows, even if they're not playing your music that particular day. I know it's hard to do that, I find it challenging at times, but I think it's appreciated in ways you may never know.
Taunjua: In your experiences, what works and what doesn´t when it comes to music production?
MICHAEL: If you're producing your own music, the most important thing I think is to know when to say 'It's done'. It's very easy to go down the rabbit hole of endless retakes, re-mixes, and second-guessing your own decisions. It may be helpful to enlist someone you trust to give you feedback before you say 'It's done'.

When I produced my Wisdom of Crowds album from 2021, I kind of went down that rabbit hole a bit, I ended up getting it mastered twice because I just couldn't say 'It's done' - in fact I ended up releasing two re-mixes from that record, 'Soul Dance Redux' and 'Travelin' Bug'. I guess I can now finally say 'It's done' on that one.

Currently I'm working with a co-producer Pete Cordalis, who runs Green Room Studios here in Abbotsford, BC. I call all the shots but it's great having someone to bounce ideas off of and Pete is a great musician as well as a tech guy, so that helps a lot. Lessons of Love and Midnight Sky were both co-produced with Pete, as is a new track I'm working on with your own Alison Cowie which I hope to have out by the end of this year!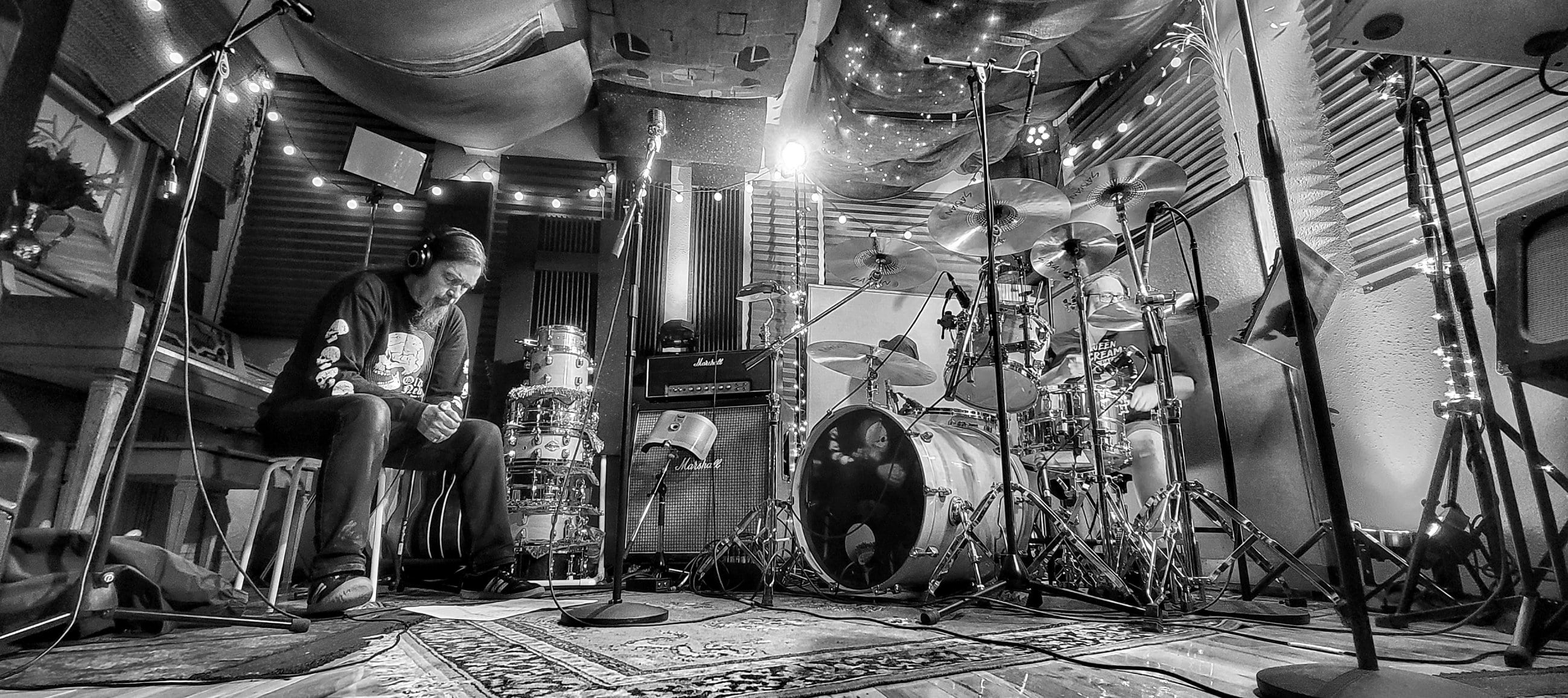 Taunjua: Please tell us the funniest story from your music career.
MICHAEL: It's hard to pick one TJ, as you can imagine there have been quite a few comic moments over the years, but here's one for you. A few years ago I was playing in a local original heavy metal band. We were performing one night at a local club.. the music and the crowd were rocking! At the end of one of the songs, all the instruments stopped, except one, the bass. The song is over, but the bass is still playing, except it wasn't me playing it and everyone was looking directly at me. I was confused and horrified at the same time. Then I looked down to my pedal board and realized that at some point during the song, I had accidentally hit the 'loop' switch on my stomp box, so the stomp box was still playing the section of the song that I had inadvertently recorded. My bandmates and I started laughing and soon after the crowd started to laugh too when they realized what happened.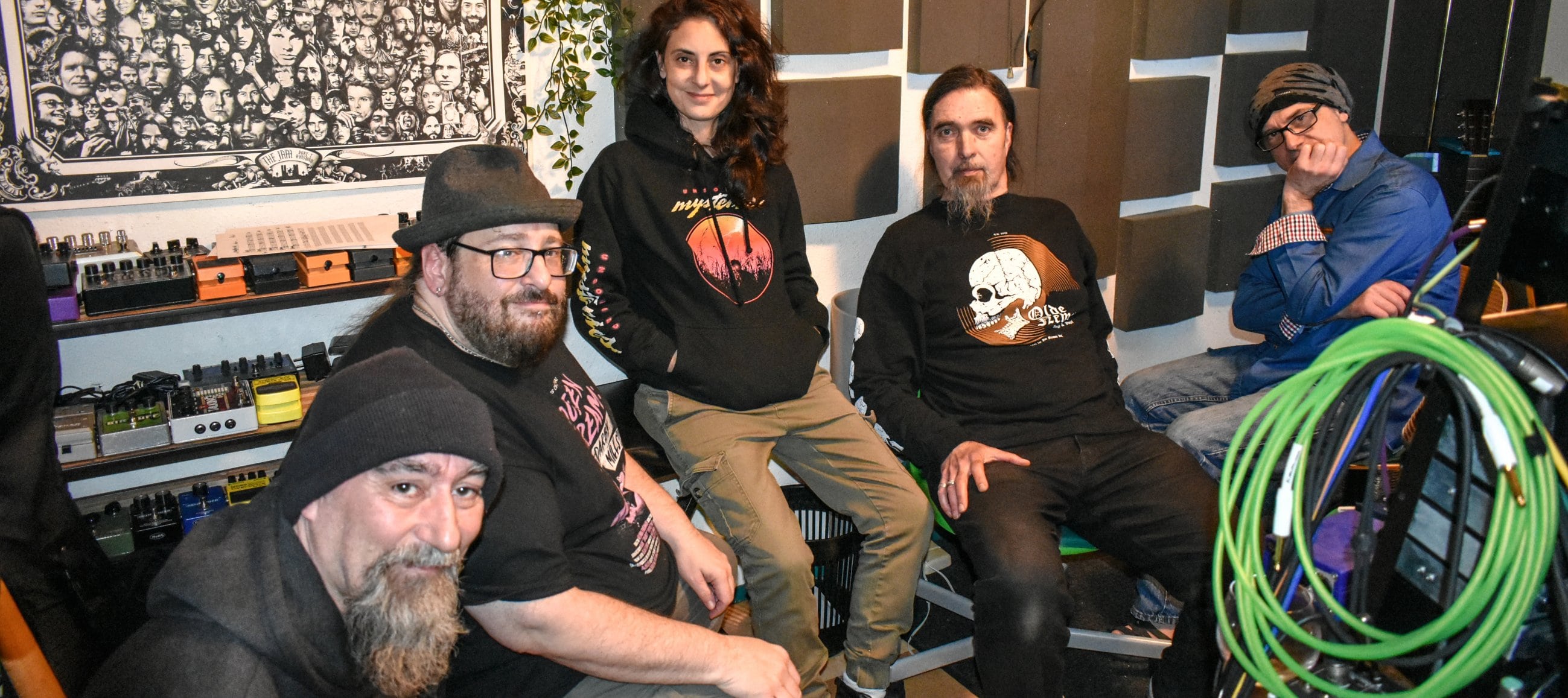 Taunjua: What have you been doing during the pandemic with regards to music?
MICHAEL: This may sound odd, but the pandemic was a blessing in disguise for me. It was sad that I had to retire after a 27 year career at Live Nation but it afforded me all the time I needed to focus on my music, in fact my 'work' days are 100% music related now. In the past two years I have released a 10-track album and 4 singles and I don't plan on stopping anytime soon, there is more, a lot more, on the way. When I'm not in production with Animal Souls or playing, writing and recording with my other band, 3rd Deck, I have been keeping myself busy with promoting and marketing both Animal Souls and 3rd Deck releases.

I am also a live sound engineer so I keep very busy with that as well, almost every weekend I'm doing sound at local clubs and festivals. This is a good way as well by the way to connect with local players, a lot of whom end up playing on my records! And I just recently started hosting my own Indie Music radio show on another internet radio station.. the show is called 'The FishMix'. I love promoting music from my fellow artists.. I don't care what style it is, a lot like myself I guess.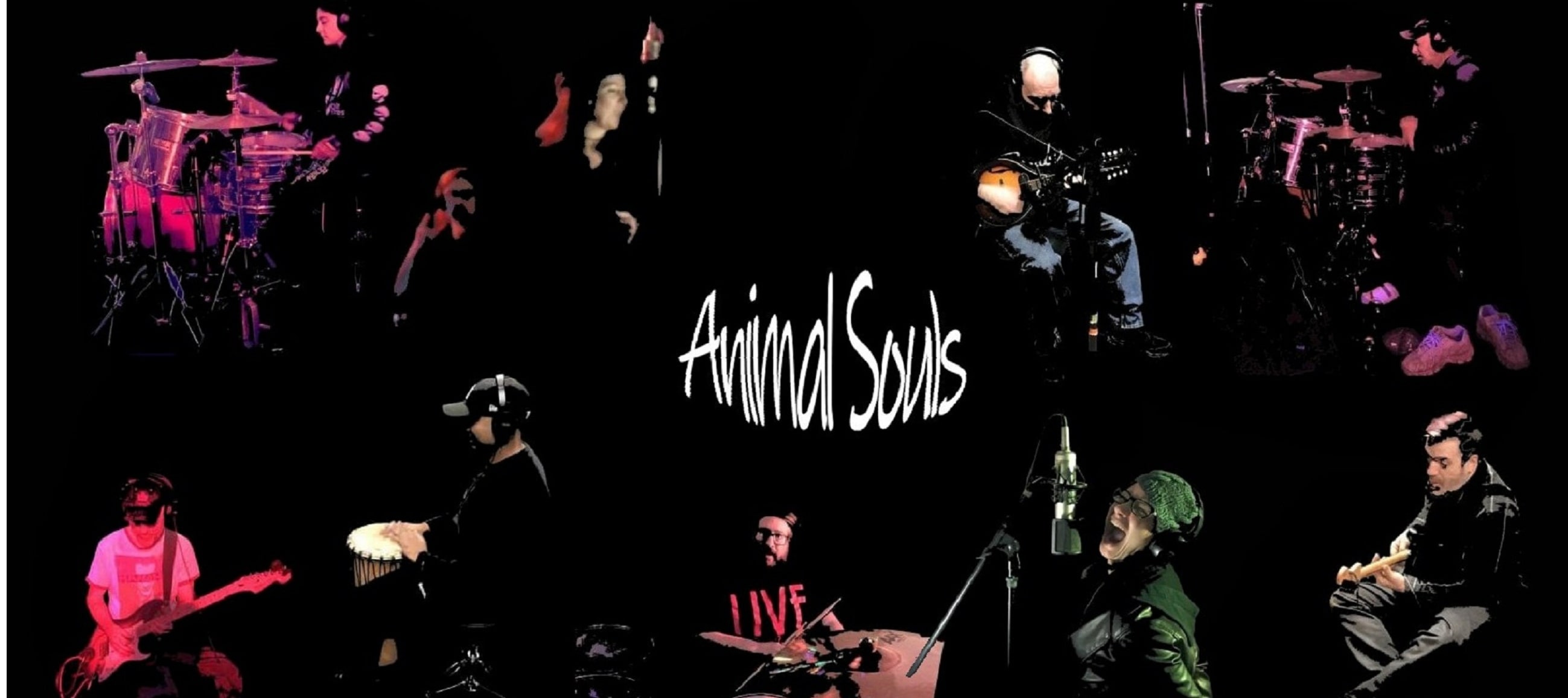 Taunjua: Based on the number of great music projects we know about, I assume you're very busy with music production and working around music in general. Doesn't it interfere with the time spent with your family? How do you manage to find time for everything?
MICHAEL: Ok TJ, that's a tough one to answer because you're only going to get one side of the story :) It seems that since I retired and have put all my focus into music related activities, I am busier than I ever was, even more so than when I was working for a living and at least I was making money then, now not so much so there is a bit of guilt complex happening. My kids are 20 and 24 now, so it's not like there are little ones about. If that were the case I don't think I could be doing what I'm doing now. I think all things considered I'm doing a pretty good job of balancing my time, but then again, you might be asking the wrong person. :)

Personally I like to keep busy and I can't think of anything better than music to stay busy with. On another good note, I'm finally learning how to say 'No' and I have actually had to turn down a few gigs lately.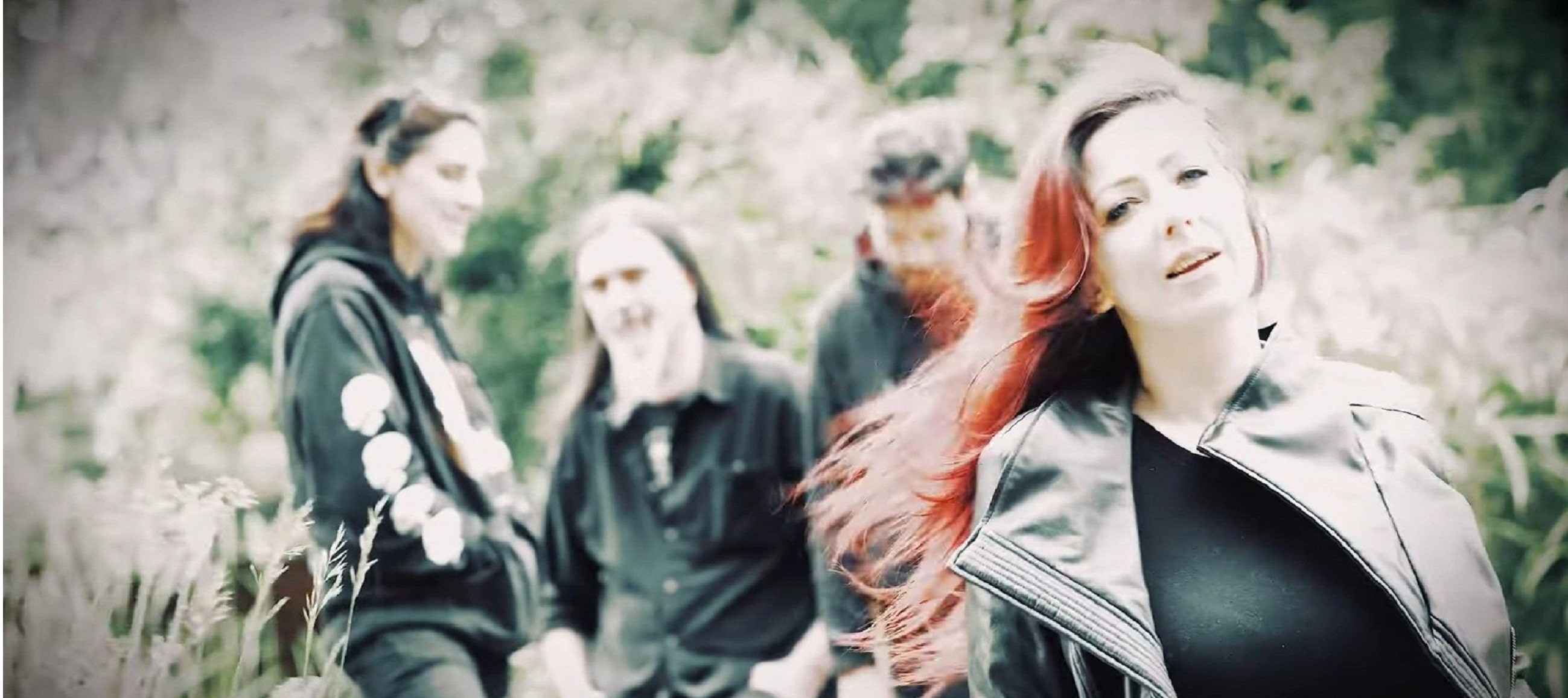 Taunjua: What song that you have written, have you found the hardest to write?
MICHAEL: There have been a few, but I'd have to say my latest release 'Midnight Sky' was a tough one. That song started out as a guitar heavy instrumental demo from 1989. When I started planning production on the track I had a few conversations with my co-producer Pete about how I wanted to approach the recording. I was determined to re-imagine the song with more keyboard synth elements. I guess I didn't realize how challenging it would be.

From start to finish, the song took about 3 months to produce, mainly because I just couldn't get happy with how the song was progressing. We went through a few iterations of the music tracks until finally it felt like it was getting close. This included ditching a programmed drum track with real drums.. not sure what I was even thinking on that note. Then, with the music tracks finished, I realized that I still didn't have any lyrics for the song.

I had tried to write them myself but I was stumped. By then I already had an idea about approaching Annika Catharina to sing lead on the track so I thought why not ask Annika to write the lyrics too and lucky for me, she loved the track and I think she captured it brilliantly with her lyrics and singing! I'd also like to mention, and I think you already know this, but a fellow Museboat artist, Andy Shearer was responsible for the killer dobro on the track. As a footnote, I guess 'technically' the question was about the toughest song to write.. in a sense I was writing Midnight Sky as we were recording it.. I'm going with that!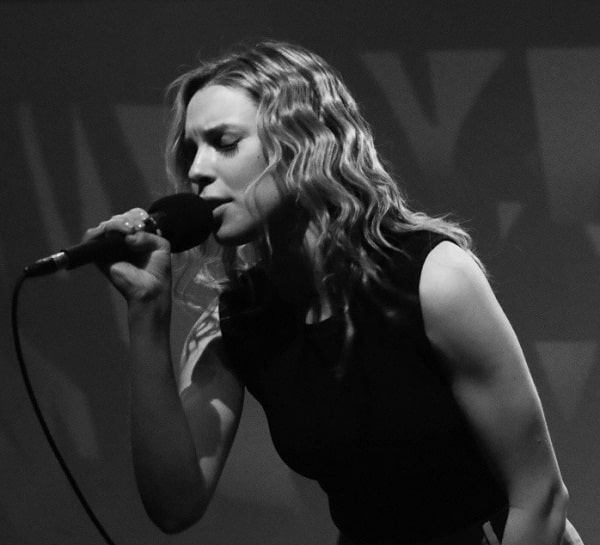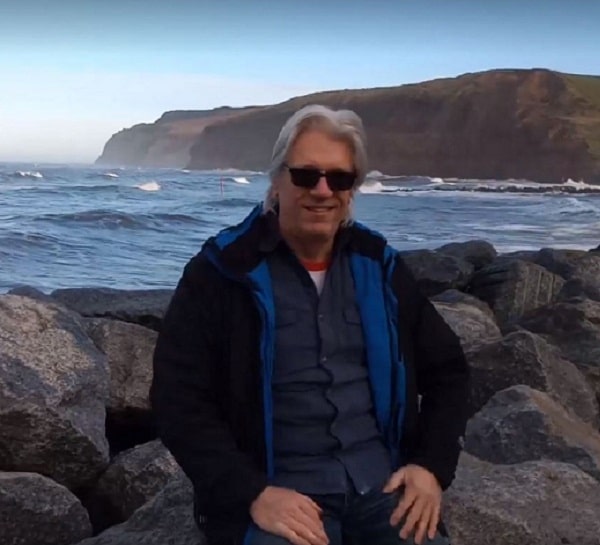 Taunjua: What are your plans for the future? Especially the short-term ones?
MICHAEL: I'm still busy trying to make some waves with Midnight Sky and I'm currently in the studio, working on a brand new Animal Souls track called 'On My Way'. I've got the bed tracks done and working on getting some nice coloring on it before I send it to Alison for her to lay her vocal tracks on it. Wait until you hear this one, I am so excited about this track! I hope to have it out there by year end. When that one is done, I already have another one lined up to start production in early 2023.

My other band, 3rd Deck is busy in pre-production for upcoming recording sessions. We are planning on a 5-song EP to follow up on our debut release from March of this year. There are rumblings that this one might turn into an album, we'll have to wait and see.
Taunjua: Is there anything else you want to say to Museboat listeners?
MICHAEL: I'd like to give a huge thank you to all the Museboat Live Channel listeners out there. Thank you for liking my music and giving 'Lessons of Love' a good run in the Top 25 and thank you for supporting indie artists!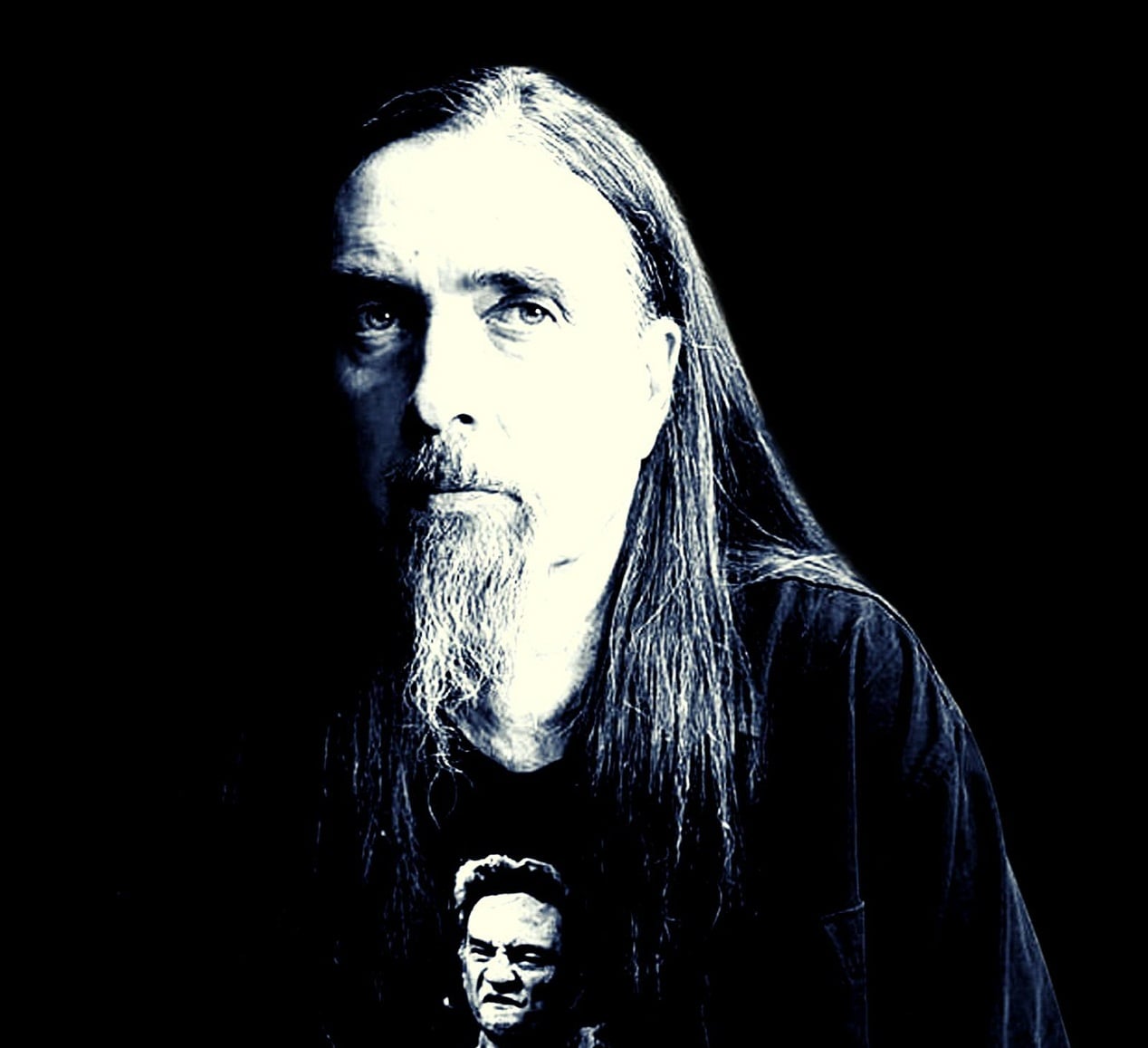 Taunjua: Thank you for taking time out of your busy schedule for the interview, Michael.
MICHAEL: Believe me, it was my pleasure TJ! I love talking about my music whenever I can and for whoever will listen! Thank you for giving me this opportunity and for supporting my music! Love ya TJ, Andy, Alison and everyone that makes Museboat Live Channel happen!
This interview was brought to you by
Taunjua aka TJ
host to the
TJ´s Muse Bridge show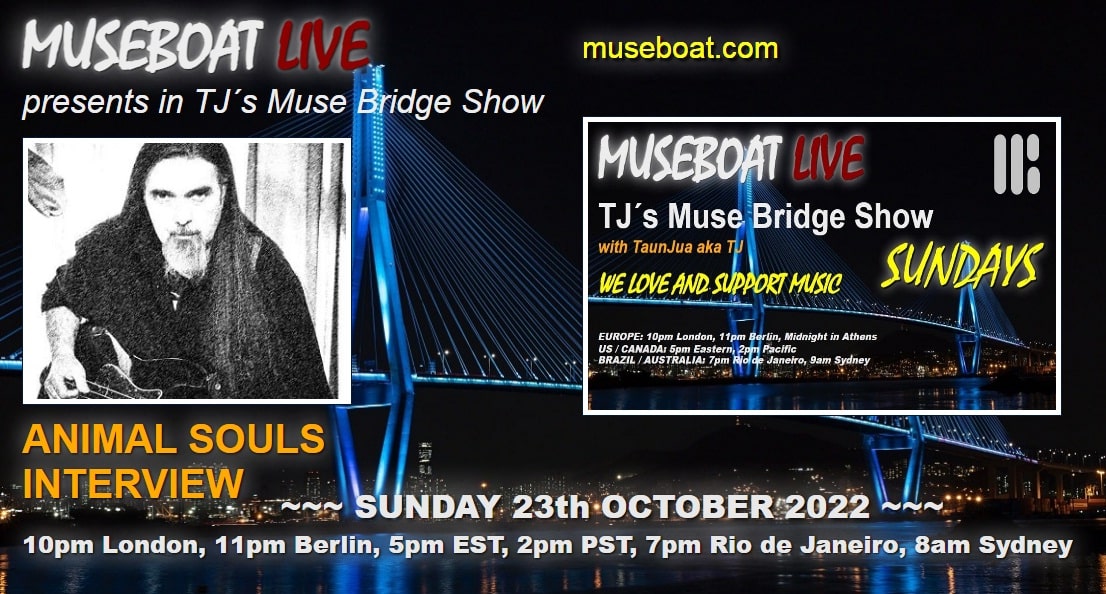 LISTEN TO THE INTERVIEW&nbsp&nbsp
---
WATCH MUSIC VIDEO: ANIMAL SOULS - Soul Dance Redux
Links:
&nbsp&nbsp
ANIMAL SOULS on Museboat
|
ANIMAL SOULS Official Website
|
Facebook
|
Twitter
|
Music Shop
|
Spotify
|
YouTube Channel
|
More about Animal Souls
|
ANIMAL SOULS - EPK
Andy Slovien
10/23/2020
ANIMAL SOULS / Museboat
---