A BREACH OF SILENCE - Immortal &nbsp&nbsp &nbsp&nbsp&nbsp&nbsp Vote

AC G - Black Magic &nbsp&nbsp &nbsp&nbsp&nbsp&nbsp Vote

ADORN THE WICKED - Spirit &nbsp&nbsp &nbsp&nbsp&nbsp&nbsp Vote

AELYA - Muse &nbsp&nbsp &nbsp&nbsp&nbsp&nbsp Vote

ANDY SHEARER - The Maidens Tale &nbsp&nbsp &nbsp&nbsp&nbsp&nbsp Vote

ANGELA TERACE TRIPPE - Wake Up &nbsp&nbsp &nbsp&nbsp&nbsp&nbsp Vote

AOEDE - Bittersweet &nbsp&nbsp &nbsp&nbsp&nbsp&nbsp Vote

ARIA ELAN - Smile &nbsp&nbsp &nbsp&nbsp&nbsp&nbsp Vote

ASHLEY WINELAND - No Prince Charming &nbsp&nbsp &nbsp&nbsp&nbsp&nbsp Vote

AURA DAVIS - Secrets &nbsp&nbsp &nbsp&nbsp&nbsp&nbsp Vote

B.K. GRAY - Bad Dog Blues &nbsp&nbsp &nbsp&nbsp&nbsp&nbsp Vote

BARBARA RUBIN - Under The Ice &nbsp&nbsp &nbsp&nbsp&nbsp&nbsp Vote

BEAUTIFUL MONSTER - To get away &nbsp&nbsp &nbsp&nbsp&nbsp&nbsp Vote

BEDROKK - Angels or Demons &nbsp&nbsp &nbsp&nbsp&nbsp&nbsp Vote

BRENNAGH BURNS - Murder &nbsp&nbsp &nbsp&nbsp&nbsp&nbsp Vote

BRIAN ALLEN - Under my skin &nbsp&nbsp &nbsp&nbsp&nbsp&nbsp Vote

BUTTERFLY JAM - Wag &nbsp&nbsp &nbsp&nbsp&nbsp&nbsp Vote

C E L A V I - Pan!c &nbsp&nbsp &nbsp&nbsp&nbsp&nbsp Vote

CARL ELIZONDO AND ROYAL UNION OF ARCHITECTS - Four Penny Coffin &nbsp&nbsp &nbsp&nbsp&nbsp&nbsp Vote

CARRIE WADE - Drive &nbsp&nbsp &nbsp&nbsp&nbsp&nbsp Vote

CATS PARK - Back to Heaven &nbsp&nbsp &nbsp&nbsp&nbsp&nbsp Vote

CENSUS OF HALLUCINATIONS - Free Yourself &nbsp&nbsp &nbsp&nbsp&nbsp&nbsp Vote

CISCA - He's no good &nbsp&nbsp &nbsp&nbsp&nbsp&nbsp Vote

CLARA HELMS - Who Am I &nbsp&nbsp &nbsp&nbsp&nbsp&nbsp Vote

COMPATIBLES2 - Global Warming &nbsp&nbsp &nbsp&nbsp&nbsp&nbsp Vote

CONNIE DIMARIA - Shout Out Loud &nbsp&nbsp &nbsp&nbsp&nbsp&nbsp Vote

CUEBITZE - Asa'm &nbsp&nbsp &nbsp&nbsp&nbsp&nbsp Vote

DA BOI DERINHO - A Heart To Stay &nbsp&nbsp &nbsp&nbsp&nbsp&nbsp Vote

DARK BEAUTY - Save Yourself &nbsp&nbsp &nbsp&nbsp&nbsp&nbsp Vote

DAUZAT ST. MARIE - Falling Again &nbsp&nbsp &nbsp&nbsp&nbsp&nbsp Vote

DAVID PEREZ - Angel My Love &nbsp&nbsp &nbsp&nbsp&nbsp&nbsp Vote

DINAY - These Streets &nbsp&nbsp &nbsp&nbsp&nbsp&nbsp Vote

ELECTRIC MUD - Frozen images &nbsp&nbsp &nbsp&nbsp&nbsp&nbsp Vote

FATMAGIC - Hola Rey &nbsp&nbsp &nbsp&nbsp&nbsp&nbsp Vote

FRONTLINE & THE BROTHERHOOD OF SOUND - Not the one &nbsp&nbsp &nbsp&nbsp&nbsp&nbsp Vote

I&SON - Soul For Lease &nbsp&nbsp &nbsp&nbsp&nbsp&nbsp Vote

IBRIDOMA - I don't like &nbsp&nbsp &nbsp&nbsp&nbsp&nbsp Vote

IGA VICTORIA - One last chance &nbsp&nbsp &nbsp&nbsp&nbsp&nbsp Vote

IGNESCENT - Calling out to you &nbsp&nbsp &nbsp&nbsp&nbsp&nbsp Vote

IRENKA - Comme Si &nbsp&nbsp &nbsp&nbsp&nbsp&nbsp Vote

IVAR SIGURBERGSON - Lost in the city &nbsp&nbsp &nbsp&nbsp&nbsp&nbsp Vote

JACKO - Working Man &nbsp&nbsp &nbsp&nbsp&nbsp&nbsp Vote

JAMIE KARRIS - Promise Land &nbsp&nbsp &nbsp&nbsp&nbsp&nbsp Vote

JEAN CABBIE & THE SECRET ADMIRER SOCIETY - Breathe &nbsp&nbsp &nbsp&nbsp&nbsp&nbsp Vote

JOE POPS BREDOW - What Does It Matter &nbsp&nbsp &nbsp&nbsp&nbsp&nbsp Vote

JTREGGAE - Suzi Girl &nbsp&nbsp &nbsp&nbsp&nbsp&nbsp Vote

JULIE CURLY - Comme un zebre dans le desert &nbsp&nbsp &nbsp&nbsp&nbsp&nbsp Vote

K´SANDRA - Feline &nbsp&nbsp &nbsp&nbsp&nbsp&nbsp Vote

KATSUMI YOSHIHARA - Smile of little devil &nbsp&nbsp &nbsp&nbsp&nbsp&nbsp Vote

KRASHKARMA - Sacrifice &nbsp&nbsp &nbsp&nbsp&nbsp&nbsp Vote

LEAVING EDEN - Back to Boston &nbsp&nbsp &nbsp&nbsp&nbsp&nbsp Vote

LILY AMONG THORNS - Unspoken, Unheard &nbsp&nbsp &nbsp&nbsp&nbsp&nbsp Vote

LITTLE RED KINGS - Breaking Beautiful &nbsp&nbsp &nbsp&nbsp&nbsp&nbsp Vote

LOOSEHOUNDS - Dont give a monkey a gun &nbsp&nbsp &nbsp&nbsp&nbsp&nbsp Vote

LUNA REIGN - Blood &nbsp&nbsp &nbsp&nbsp&nbsp&nbsp Vote

LUNAR ROGUE - Circles &nbsp&nbsp &nbsp&nbsp&nbsp&nbsp Vote

LYIA META - Without Walls &nbsp&nbsp &nbsp&nbsp&nbsp&nbsp Vote

LYRICS OF TWO - Mysteries &nbsp&nbsp &nbsp&nbsp&nbsp&nbsp Vote

MAGGIE BAUGH - Midnight Muddin &nbsp&nbsp &nbsp&nbsp&nbsp&nbsp Vote

MAKO - World Set Alight &nbsp&nbsp &nbsp&nbsp&nbsp&nbsp Vote

MARCELLE - Talk Like a Waterfall &nbsp&nbsp &nbsp&nbsp&nbsp&nbsp Vote

MARDI GRAS - Gingerman, feat. Mark Geary &nbsp&nbsp &nbsp&nbsp&nbsp&nbsp Vote

MAREK STARX - Aloha My Love &nbsp&nbsp &nbsp&nbsp&nbsp&nbsp Vote

MAX AND THE DUCKS - Blacksmith Mould &nbsp&nbsp &nbsp&nbsp&nbsp&nbsp Vote

MICCOLI - Undo &nbsp&nbsp &nbsp&nbsp&nbsp&nbsp Vote

MIRJAM CATAL - Not Alone &nbsp&nbsp &nbsp&nbsp&nbsp&nbsp Vote

MONIQUE SHERRELL BROWN - In And Out Of Love &nbsp&nbsp &nbsp&nbsp&nbsp&nbsp Vote

MURKY RED - Boots for hire &nbsp&nbsp &nbsp&nbsp&nbsp&nbsp Vote

NARROW PLAINS - So Rewind &nbsp&nbsp &nbsp&nbsp&nbsp&nbsp Vote

NEIL AND ADAM - Everything is Alright &nbsp&nbsp &nbsp&nbsp&nbsp&nbsp Vote

NYEMBA - New &nbsp&nbsp &nbsp&nbsp&nbsp&nbsp Vote

PARSONS-RIVERS - Flown to the clouds &nbsp&nbsp &nbsp&nbsp&nbsp&nbsp Vote

PHILLIP FOXLEY - It's Up To Us feat Deri &nbsp&nbsp &nbsp&nbsp&nbsp&nbsp Vote

PIERRE OPPERMAN - Lady &nbsp&nbsp &nbsp&nbsp&nbsp&nbsp Vote

PRIZ EM - Heartless &nbsp&nbsp &nbsp&nbsp&nbsp&nbsp Vote

RAVENHEART - Crazy &nbsp&nbsp &nbsp&nbsp&nbsp&nbsp Vote

RENSSY RIOS - No ones beside &nbsp&nbsp &nbsp&nbsp&nbsp&nbsp Vote

RICK HOLLIS - Restless Soul &nbsp&nbsp &nbsp&nbsp&nbsp&nbsp Vote

RUSS VAN NATTA - Got to Have it My Way &nbsp&nbsp &nbsp&nbsp&nbsp&nbsp Vote

SAVING OLIVER - Cold Wind &nbsp&nbsp &nbsp&nbsp&nbsp&nbsp Vote

SHANNON KEITH - All mine &nbsp&nbsp &nbsp&nbsp&nbsp&nbsp Vote

SHARPV - Broken &nbsp&nbsp &nbsp&nbsp&nbsp&nbsp Vote

SHEILA AND THE CADDO KATS - Would You &nbsp&nbsp &nbsp&nbsp&nbsp&nbsp Vote

SILENT STRANGER - Something About a Dream &nbsp&nbsp &nbsp&nbsp&nbsp&nbsp Vote

SINIKKA MONTE - Play Pretend &nbsp&nbsp &nbsp&nbsp&nbsp&nbsp Vote

SONGS4VALERY - Run & Fly &nbsp&nbsp &nbsp&nbsp&nbsp&nbsp Vote

SOUNDCELL - Nightflight &nbsp&nbsp &nbsp&nbsp&nbsp&nbsp Vote

STEVE INGLIS - Cracked mirror &nbsp&nbsp &nbsp&nbsp&nbsp&nbsp Vote

T DAWN - Controlled By Vanity &nbsp&nbsp &nbsp&nbsp&nbsp&nbsp Vote

THADEUS PROJECT - They Venture &nbsp&nbsp &nbsp&nbsp&nbsp&nbsp Vote

THE AIRWAVES - Guess my riddle &nbsp&nbsp &nbsp&nbsp&nbsp&nbsp Vote

THE SPACE SHARKS - Run For Cover &nbsp&nbsp &nbsp&nbsp&nbsp&nbsp Vote

TODD APFEL - Am I The One &nbsp&nbsp &nbsp&nbsp&nbsp&nbsp Vote

TRACY COLLETTO - Those Secrets &nbsp&nbsp &nbsp&nbsp&nbsp&nbsp Vote

TRITON - Sleep My Little One &nbsp&nbsp &nbsp&nbsp&nbsp&nbsp Vote

TYRONE SCHULACE AND HIS PALS - Corduroy Kingston &nbsp&nbsp &nbsp&nbsp&nbsp&nbsp Vote

UNDER THE TONGUE - I Can't Breathe &nbsp&nbsp &nbsp&nbsp&nbsp&nbsp Vote

WHERE THE NIGHT FALLS - Stand up &nbsp&nbsp &nbsp&nbsp&nbsp&nbsp Vote

WOODY MAC - More Evil Than Fine &nbsp&nbsp &nbsp&nbsp&nbsp&nbsp Vote

XAKESTAR - The Blind Moon &nbsp&nbsp &nbsp&nbsp&nbsp&nbsp Vote


NOMINATE SONG

Show Museboat Musies Award Page
Get your song to the contest


---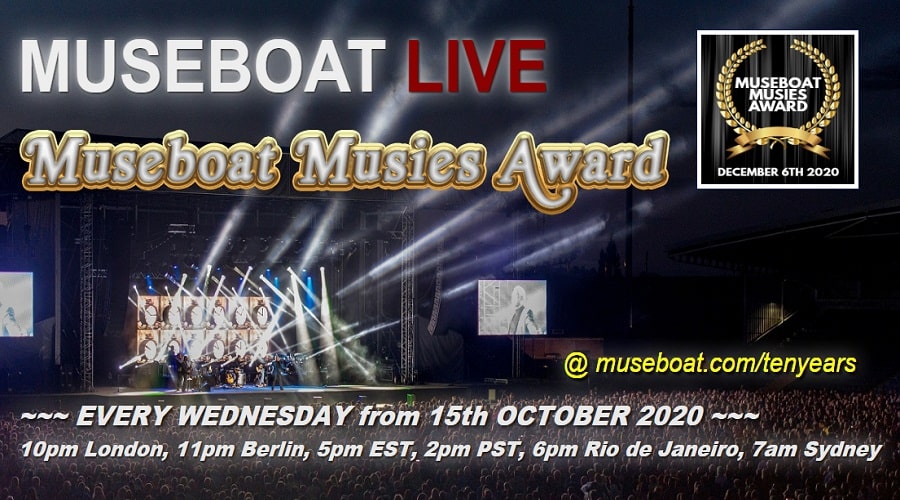 Museboat Musies Award will bring you 100 of the most popular songs on Museboat of all times! 50 songs are nominated by the Museboat team but the rest are nominated by you. Nominate your the most favourite song for the competition. It is free and you can vote as many times as you like.
Find your favourite song to VOTE any day or every day as many time as you like.

---
We Love and Support Music. Get your music heard on Museboat Live

&nbsp&nbsp

&nbsp

Whether you are an artist, brand representative, radio station owner, podcaster or just music lover,
you are at the right place. Companies, labels, radio stations, production houses, eShops, A&R scouts,
newspapers, eZines, non-profits, social networks... Our goal is the same.
This website is for people looking for the best media promotion worldwide.
Get your music heard by thousands on Museboat.


---
Step 1
Select Promotion Area.
Step 2
Proceed to Action.
Step 3
Get Media Promotion Worldwide.
Get Involved
Music Shows



Listen to the best multigenre music in LISTEN & CHAT shows produced by volunteers. Find new friends and fans in the chatroom.



MUSIC SHOWS
Artists



Get your original music heard and your music video watched by thousands of Museboat Live Channel listeners.



ARTISTS PAGE
Media Partners



Establish your brand as an authority on Museboat Live by supporting fantastic artists.



BECOME MEDIA PARTNER
Exclusive Music Player



Choose player with specific music genre and create your own playlist. Listen to the music for hours without interruption.



LISTEN
Become Featured Artist



Get 100% airplay on Fridays in 24/7 Stars Show. Become Featured on Museboat and step out of the line of others.



BECOME FEATURED ARTIST
Submit Music



Submit your original music for airplay on Museboat Live channel and get well-deserved support.



SUBMIT MUSIC
Blog



Read our blog or become guest posts contributor and get free access to granted multimedia support.



READ OUR BLOG
TVV Channel



Watch fantastic video on TVV channel or just send us yours for linear streaming. It´s free;-)



WATCH TVV
Podcasts



Listen to podcasts bringing new ideas, entertainment, health, sport or culture news.



LISTEN PODCASTS
---
Today´s Selection
---
Music Shows
Meet new Artists, Listeners and Brand Representatives in the Chatroom.
This is the easiest way how to get new LIKES, COMMENTS and SHARES from people around the world.


---
---
Exclusive Music Player
Listen to fantastic music at home, in the office or in the car and get a well-deserved reward.
Create your own music playlist with a few clicks and listen for hours without interrupting.
Only on Museboat Live channel.


---
MUSIC CHANNELS
ALTERNATIVE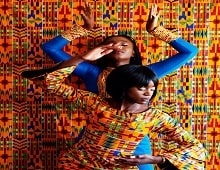 Alternative / Britpunk / Grunge / Punk / Goth / New Wave / Art Punk / Folk Punk / Lo-fi / Crust Punk / Steampunk
New Artists and Songs
Here is the list of new artists and new songs this week on Museboat Live channel. Explore new fantastic artists on Museboat Live by clicking on any artist´s cover picture right now. Find easily artist´s audio, video, Twitter, Facebook, official website, shop directlinks and more.

We always introduce new artists and songs on Sundays in TJ´s Muse Bridge music show.
---
Featured Artists
These artists definitelly deserve your attention in the form of your LIKES, SHARES or COMMENTS.

Listen to the 24/7 Stars music show every week on Fridays and discover the fantastic artists who support our mission more than others.
---
Artist of The Week
Artist of The Week focuses on the most active and most admired artists over the past week.

Any website visitor can nominate Artist of The Week and get the benefits of an exclusive listener. Nomination requires just to give LIKE to 5 artists in the random list on Artist of the week page.
---
Top 25 Chart
Vote for your favourite artist in Top 25 Chart Show every day and as many times as you like. Help us to pick up 25 the best songs on Museboat Live every other week.

If you cannot find your favourite artist in top 25 chart show poll, nominate YOURS !
---
TVV Channel
Watch music, marketing or documentary video on Museboat TV/Video channel.
Enjoy great opportunity to share fantastic video with the rest of the world for free.


---
Featured Video
---
Podcasts
We know that great podcasts might not be found over the Internet easily. MuseboatCast brings you interesting podcasts that meets the characteristics of the radio show as well.

You have an unique opportunity to listen to and later to subscribe to interesting shows dealing with various topics like health, sport, crime, cooking, movies, entertainment and others. And what is more important, you get closer to their authors because we invite them to our listen & chat shows.
---
Media Partners
Media partners are prominently supported brands on Museboat Live channels. We give media partners many promotional priorities so you will always be informed about their new product, service or non-profit campaign.

They certainly deserve your favour for their support of independent artists.
Top